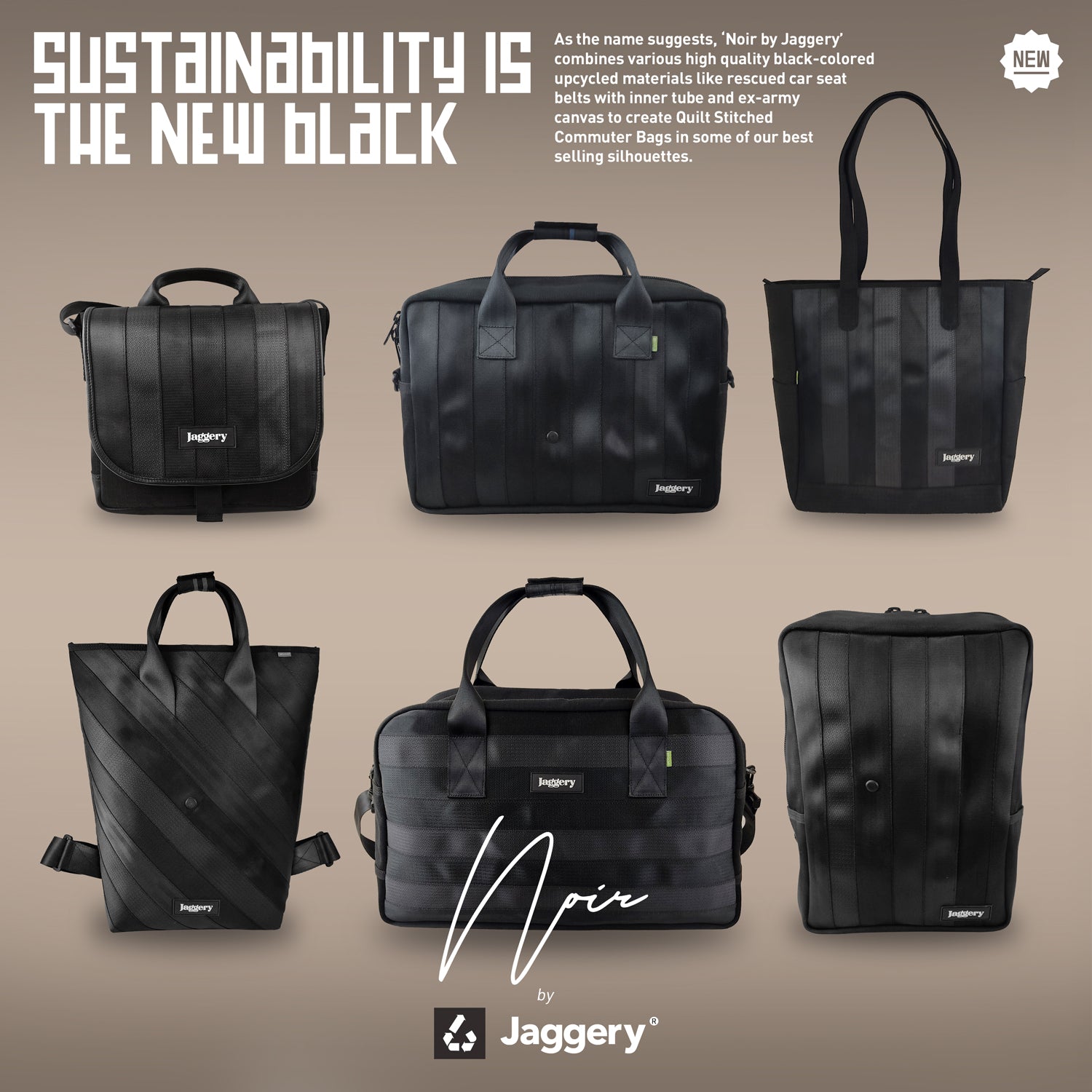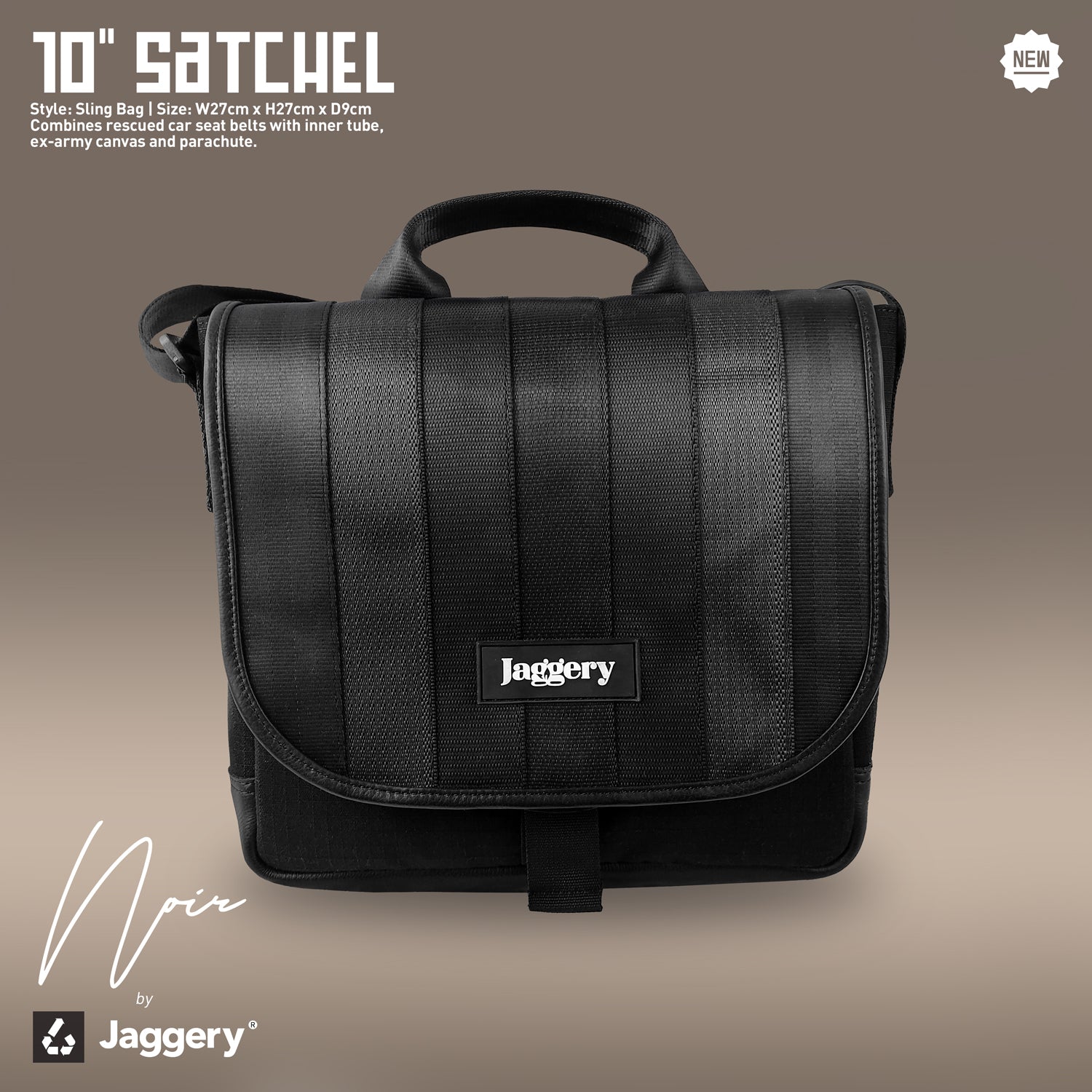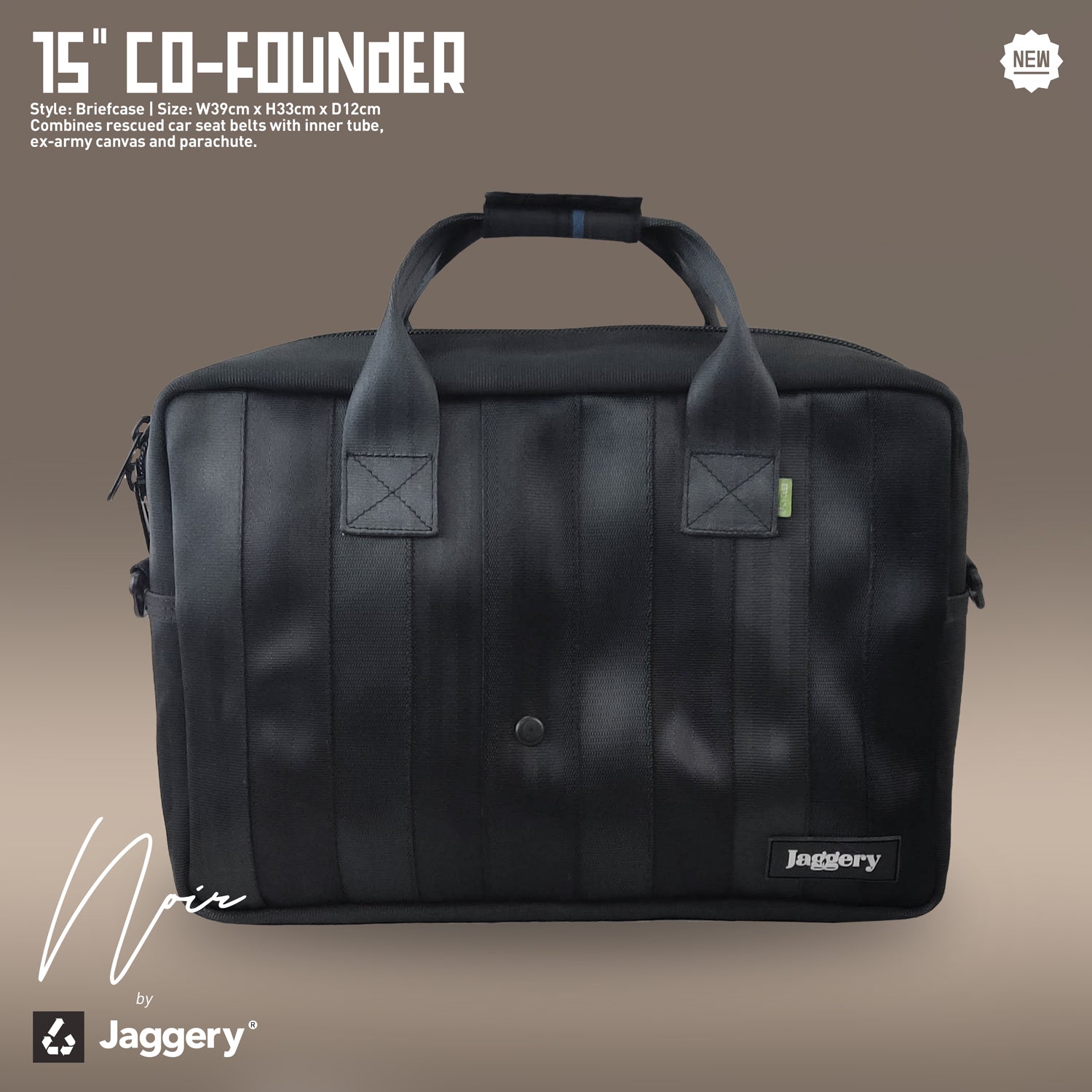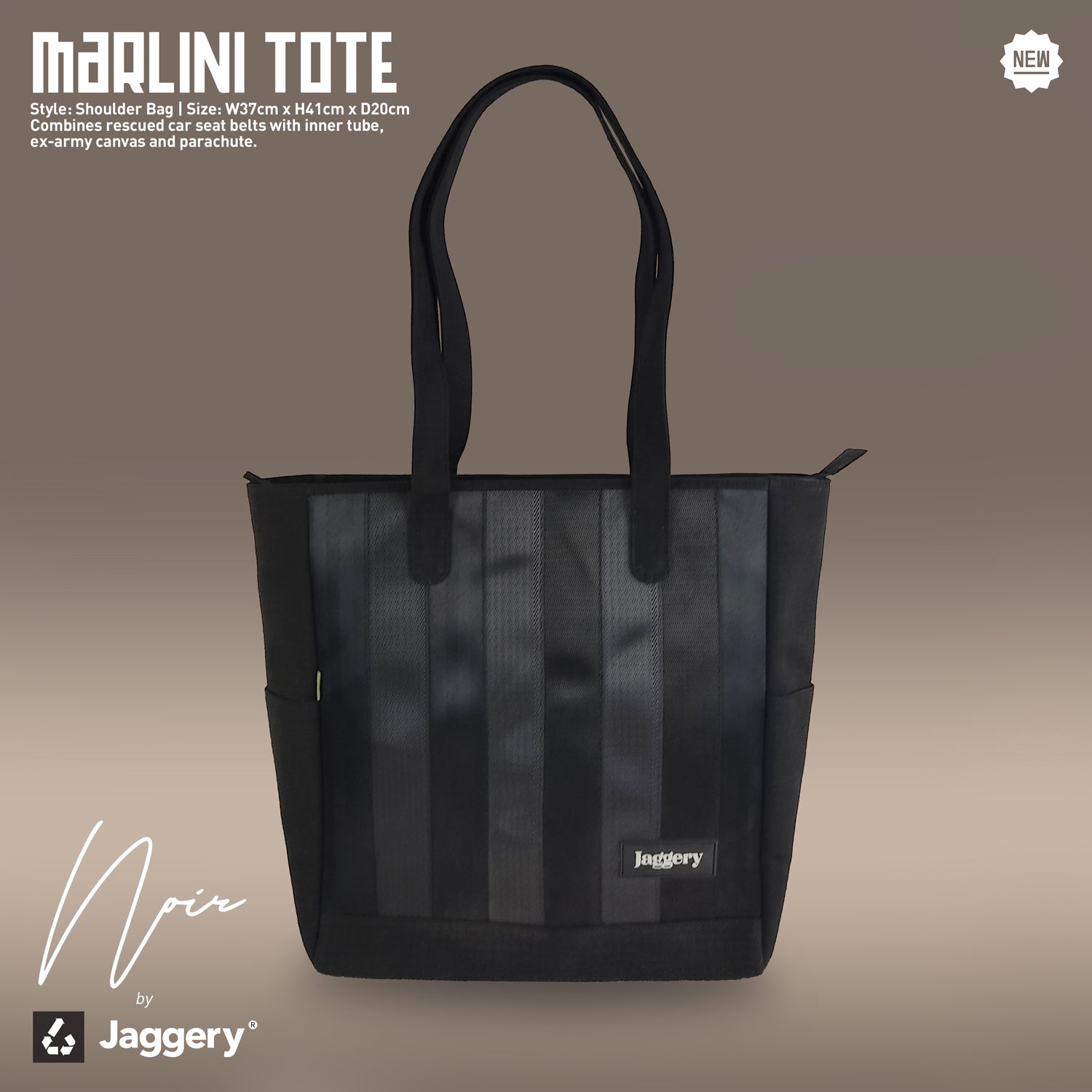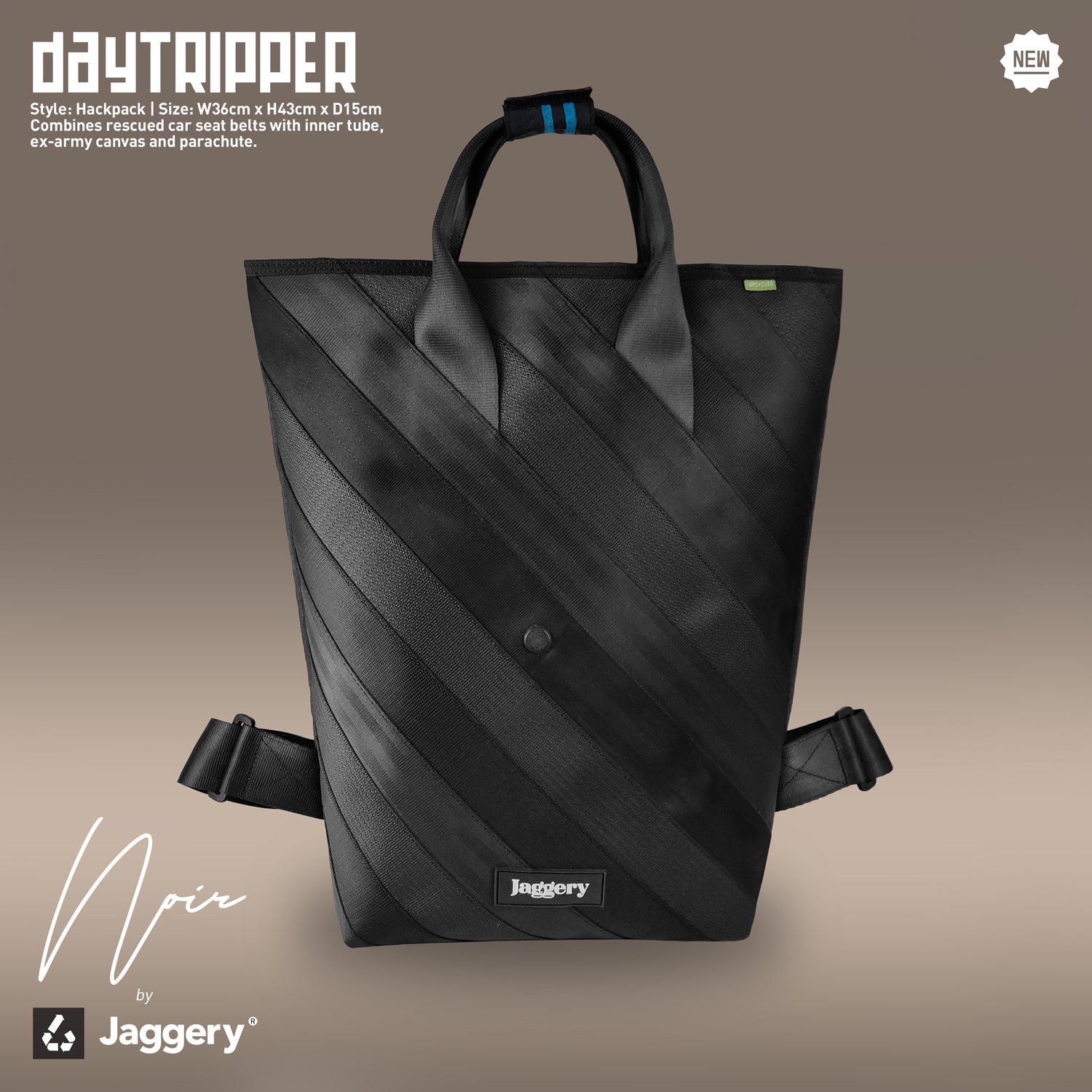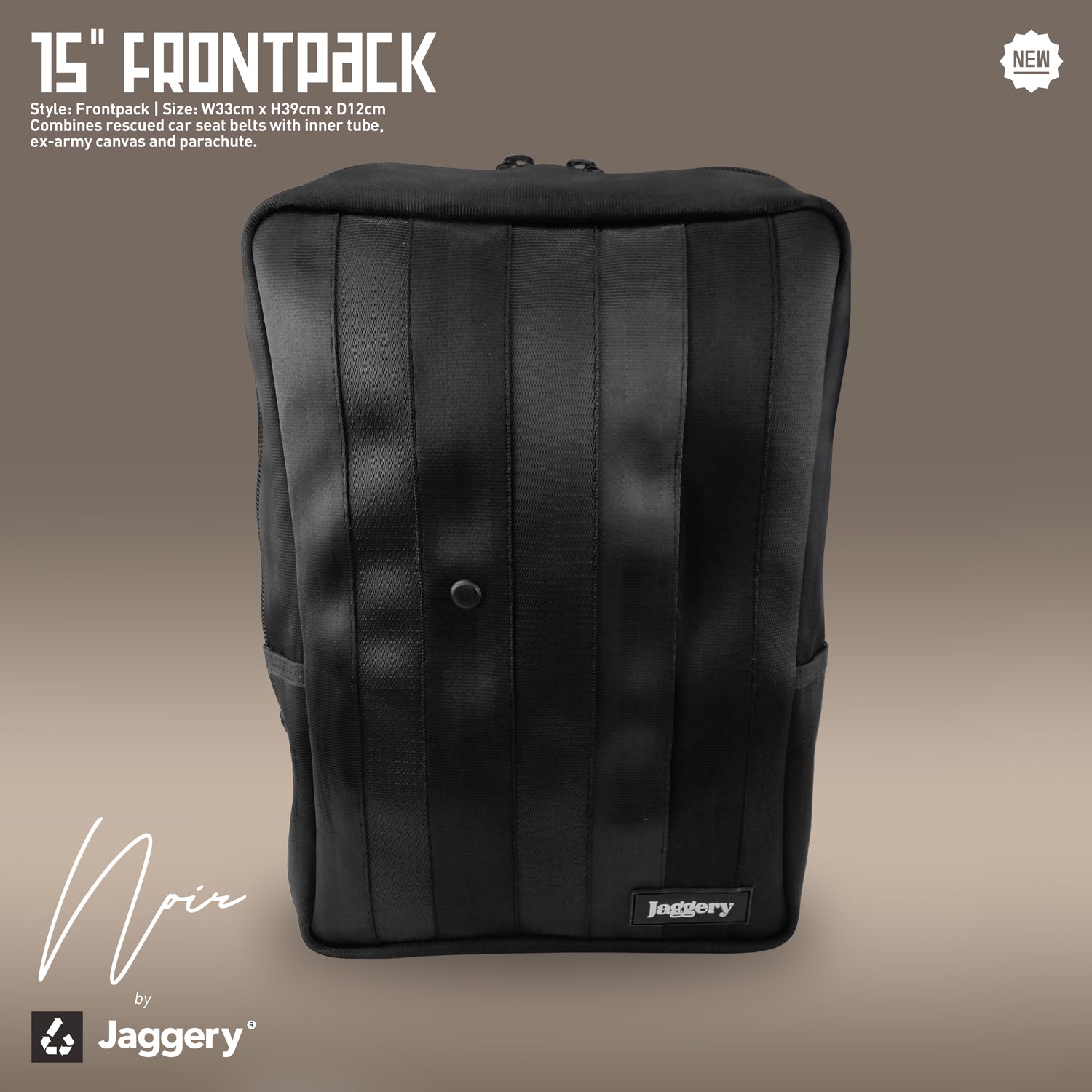 Noir
Noir by Jaggery: Sustainability is the New Black
Use the code IMPACT20 to recieve a 20% discount on your order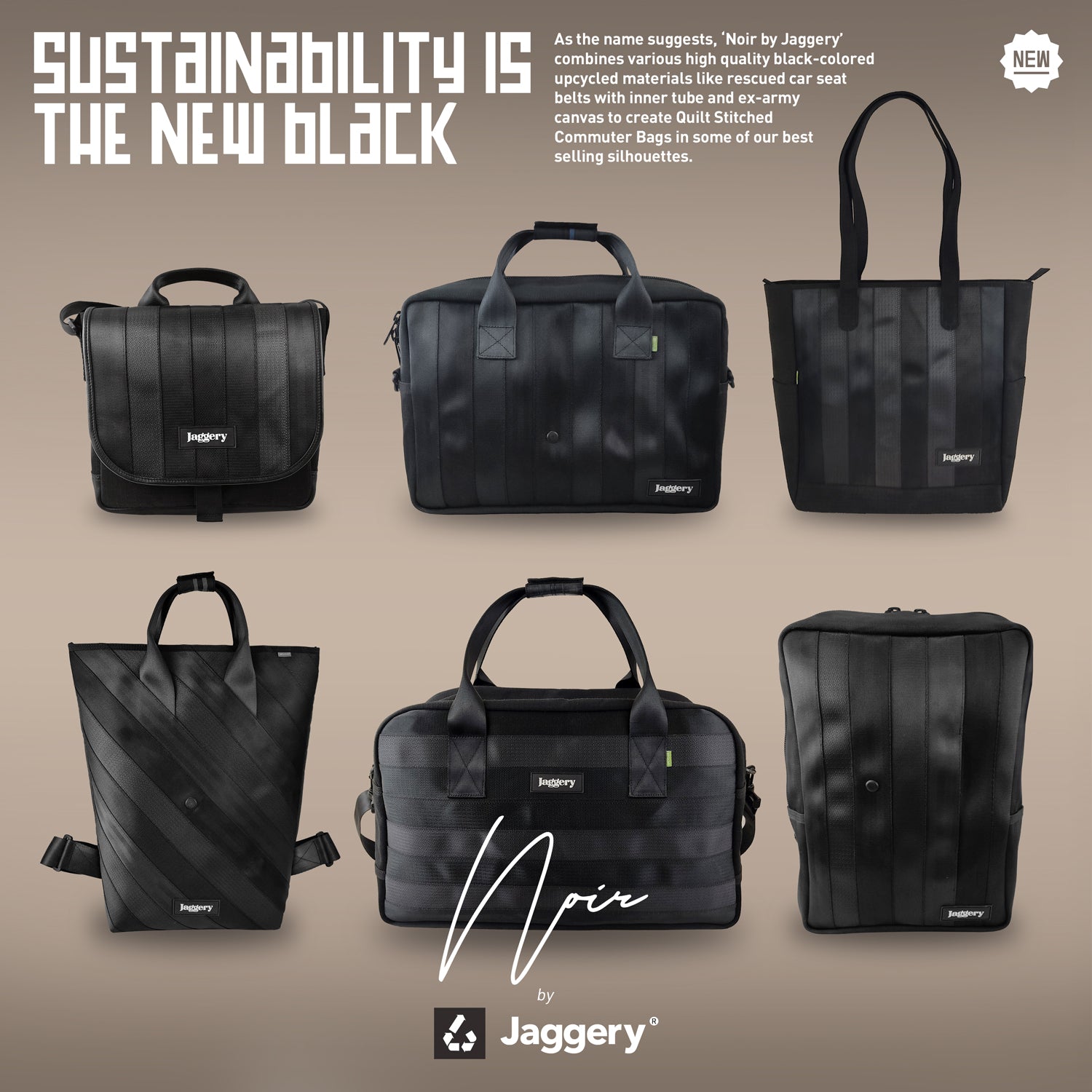 Description
Once in a Blue Moon Offer Details
As the name suggests, 'Noir by Jaggery' combines various high quality black-coloured upcycled materials like rescued car seat belts with inner tube and ex-army canvas to create Quilt Stitched Commuter Bags in some of our best selling silhouettes.We have included one in each of six unique styles in this set.
We have included six of our most successful designs in this collection and present this wonderful opportunity for you to secure impactful gifts for your loved ones in one go. Gifts like these give back socially and environmentally.


Set 1 includes the following products:

10" Satchel

₹3,300/-
15" Co-founder ₹4,800/-
Marlini Tote

₹4,500/-
Daytripper

₹4,800/-
56Hr Duffle

₹7,800/-
15" Frontpack

₹5,100/-
Total: ₹30,300/-


15% Discount*: ₹4,545/-
OIABM Price**: ₹25,755/-

*offer valid only on purchase of all six pieces
**shipping and taxes included for domestic orders

++++++

• Value Added Services: Yes, we undertake requests to customize and personalize the products. You can choose to get your name engraved on a tag and replace the current Jaggery label at 15%+ with a TAT of 7-10 days max. 
• International Customers Please Note: Discounts can not be availed by customers outside India at this time.
• Wholesale:  Yes, available on these products at reduced rates.
• Next Steps:  For comments or questions, please email us at jaggery.bags@gmail.com.
• Disclaimer: Since every product is upcycled, two items of the same style will indeed be similar, but never identical. This gives each its unique one-of-a-kind flair. We are an independent organization not commissioned by any other entity to design or manufacture these products.