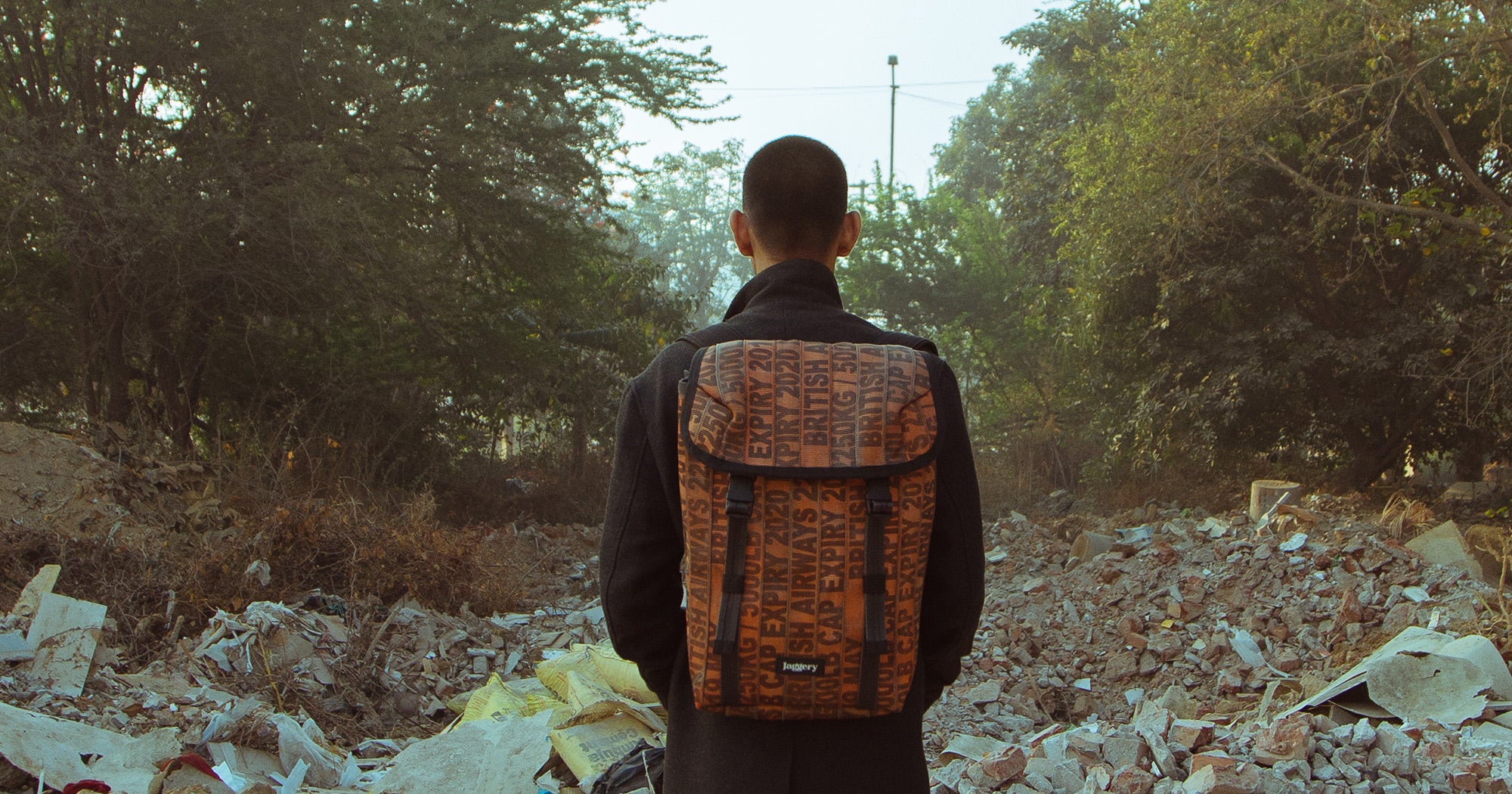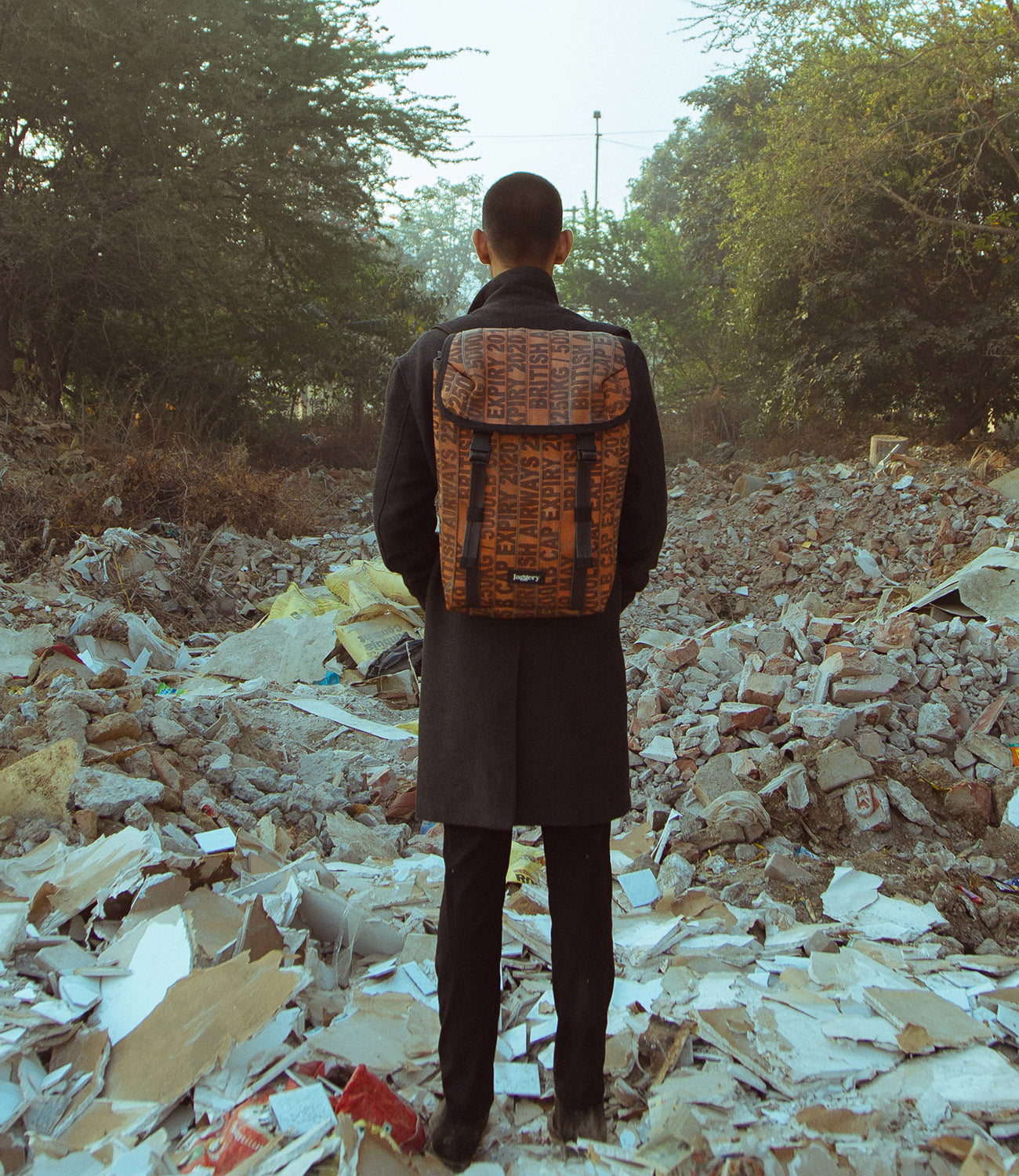 Signature Collections
Serially Circular
A vibrant mix of decommissioned airlines orange cargo belts, black rescued car seat belts, and ex-army canvas that redefine upcycling.
The collection features orange cargo belts with serial numbers printed on them, rescued from the aivation and shipping industries, that are paired with black ex-army canvas, a durable and versatile material that has been given a new life. The result is a series of unique and eye-catching bags that not only look good, but do good for the planet.

As we like to say, "Circular economy isn't just about reducing waste - it's about creating value from it." With "Serially Circular," we're taking a small step towards a more sustainable future, one bag at a time.

What you do makes a difference, and you have to decide what kind of difference you want to make.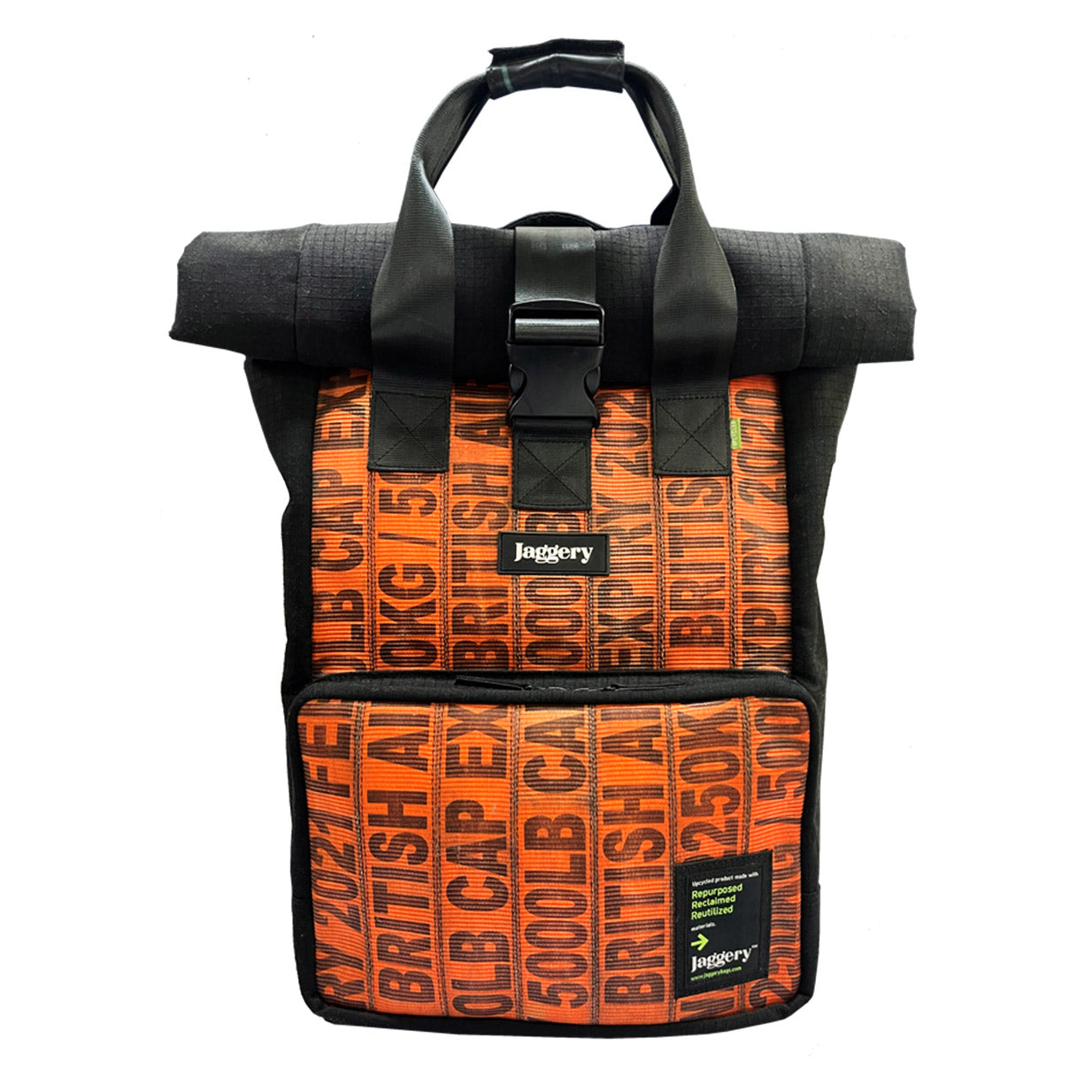 Bestseller from the collection
Benji Roll Top Backpack
Our Benji Roll Top is a spacious backpack offering a large holding capacity while keeping your hands free. Comfortable to wear for regular commutes and for weekend outings. You can carry all your belongings in the large single compartment with one front pocket on the exterior for quick access. A rear padded laptop pocket makes it a great choice for professionals and students on the go. Expandable top can accommodate larger rolled up items from blanket to yoga mat.
Shop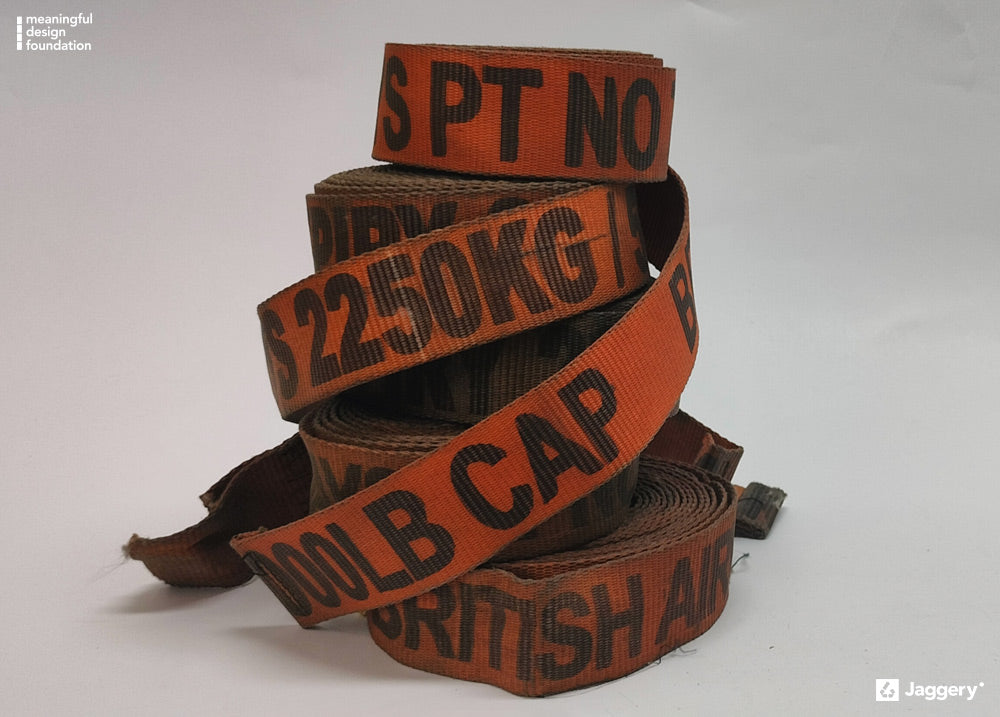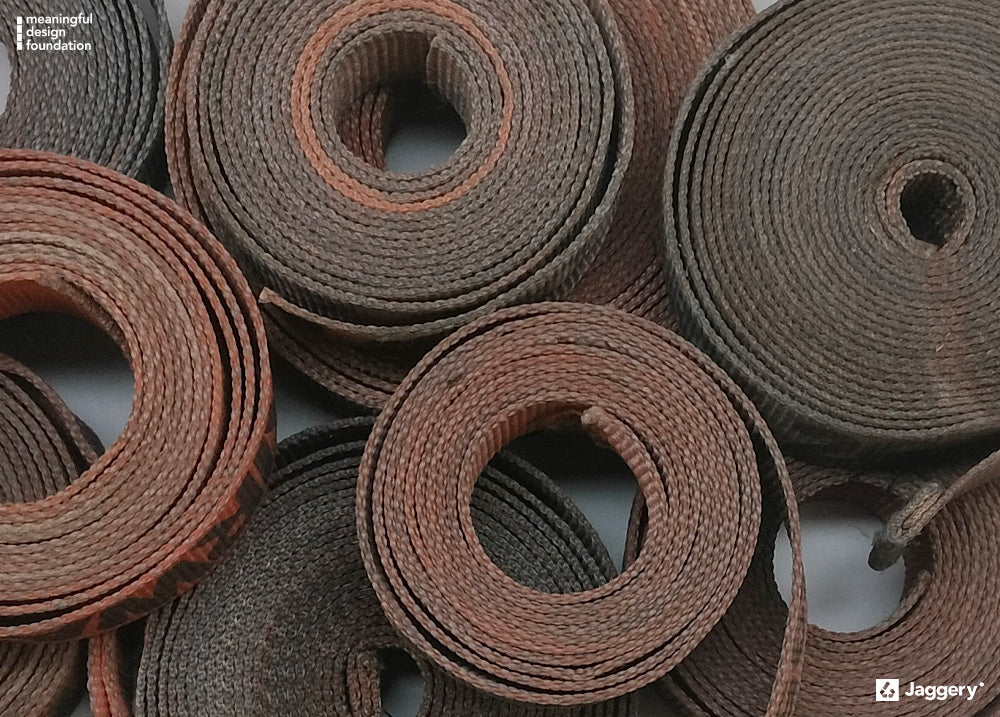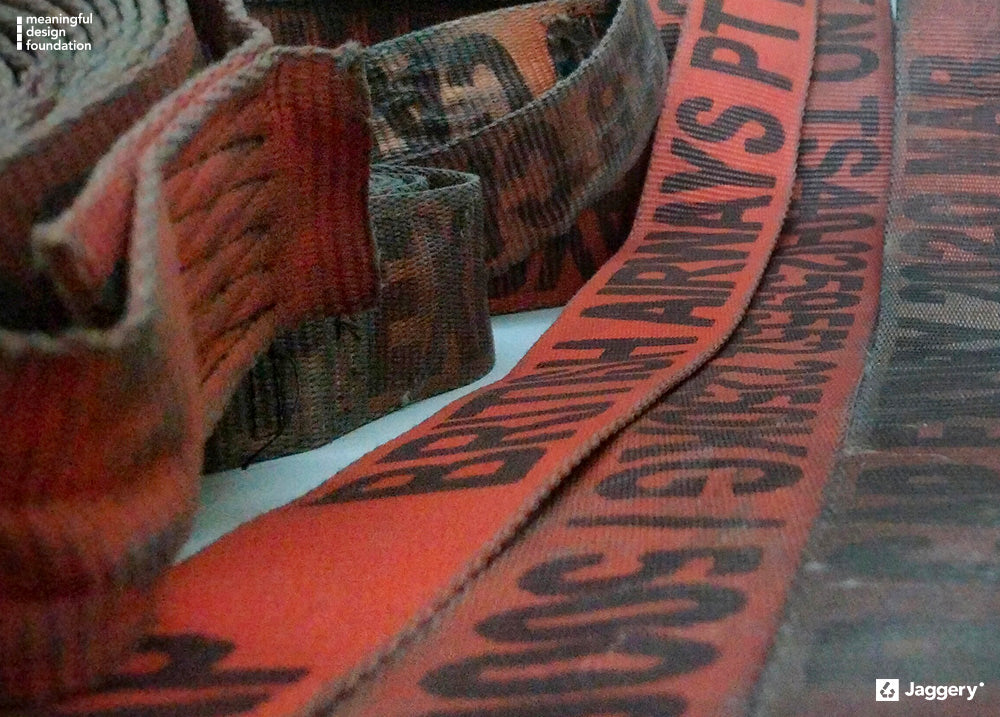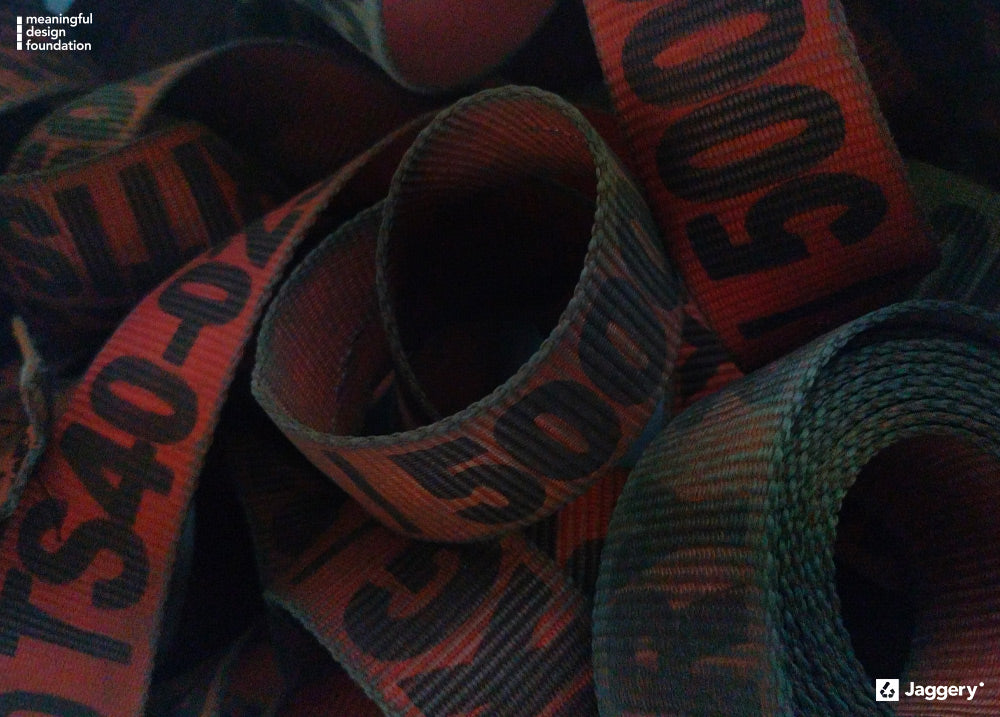 Serially Circular Hero Materials
Cargo Lashing Belts
Stylish and durable gear crafted from decommissioned orange cargo lashing belts, sourced from mixed airlines and shipping yards.
Serially Circular Hero Materials
Cargo Lashing Belts
These belts, originally used for securing containers during air and sea travel, are treated as industrial waste after reaching their end of life.
Serially Circular Hero Materials
Cargo Lashing Belts
We at Jaggery repurpose these belts, which would otherwise end up in landfills, into unique and sustainable items.
Serially Circular Hero Materials
Cargo Lashing Belts
Join us in reducing waste and embracing circularity.
Transforming Waste to Value
Past-present comparison of rescued belts with their ecomodern avatars.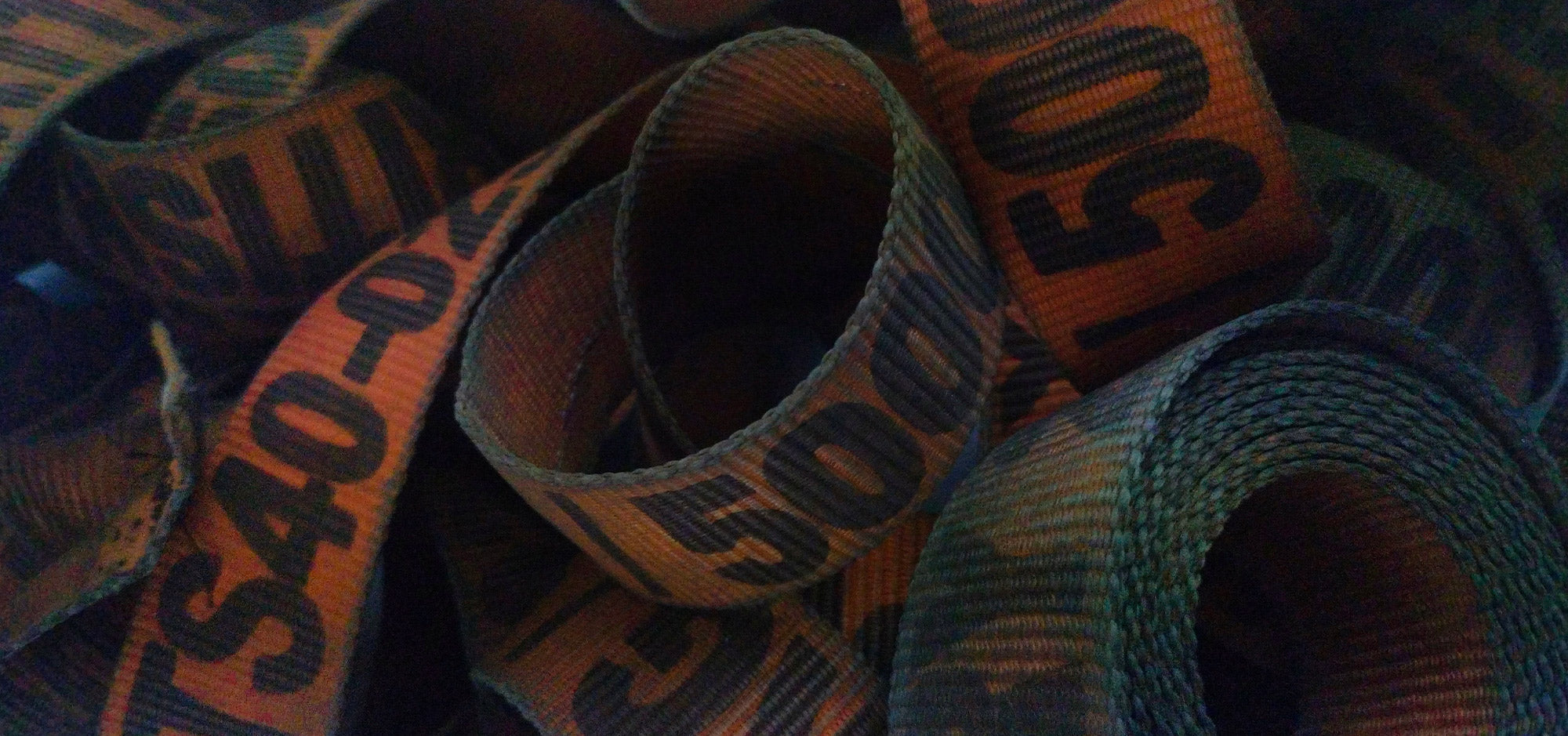 Before
After
FAQs
Have a question ? We are here to help.
How are your products made sustainable?

Our products are made sustainable through upcycling and repurposing materials, embracing circular economy principles, and supporting fair trade practices, ensuring minimal environmental impact and positive social change.
How are your products good for me?

Our products are ethically crafted, sustainable, and of high quality, providing you with unique low carbon footprint choices for your lifestyle needs. By supporting our cause you will reduce waste from entering our landfills and help create employment opportunities for the disadvantaged communities.
How do you calculate the environmental impact of your products?

We calculate our environmental impact through a comprehensive life cycle assessment, considering factors such as raw material sourcing, manufacturing processes, transportation, and end-of-life considerations, to measure carbon emissions, resource consumption, and waste generation.
How do you measure the social impact of your products?

We assess our social impact through a rigorous evaluation that encompasses various aspects, including the livelihoods and well-being of artisans, gender equality and empowerment, community development, and support for marginalized groups. We utilize impact measurement frameworks and collaborate with partners to gather data and track the positive social outcomes generated by our products.
Where can I find your products?

You can find our products on our website and select retail partners who share our commitment to sustainability and ethical practices.
I have a question, how can I contact you?

For any questions or inquiries, please reach out to our customer support team via email or through the contact form on our website, and we will be happy to assist you promptly.