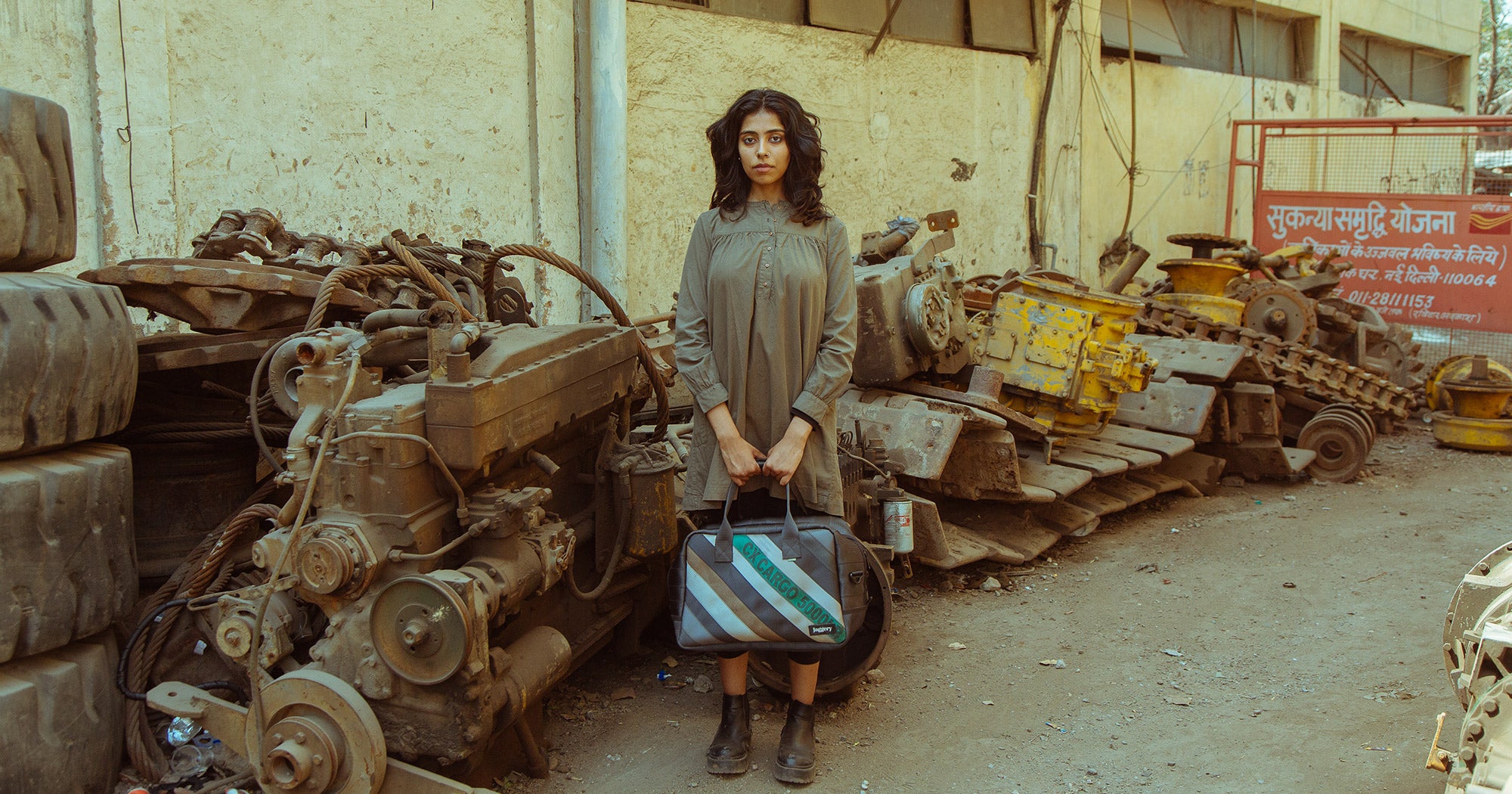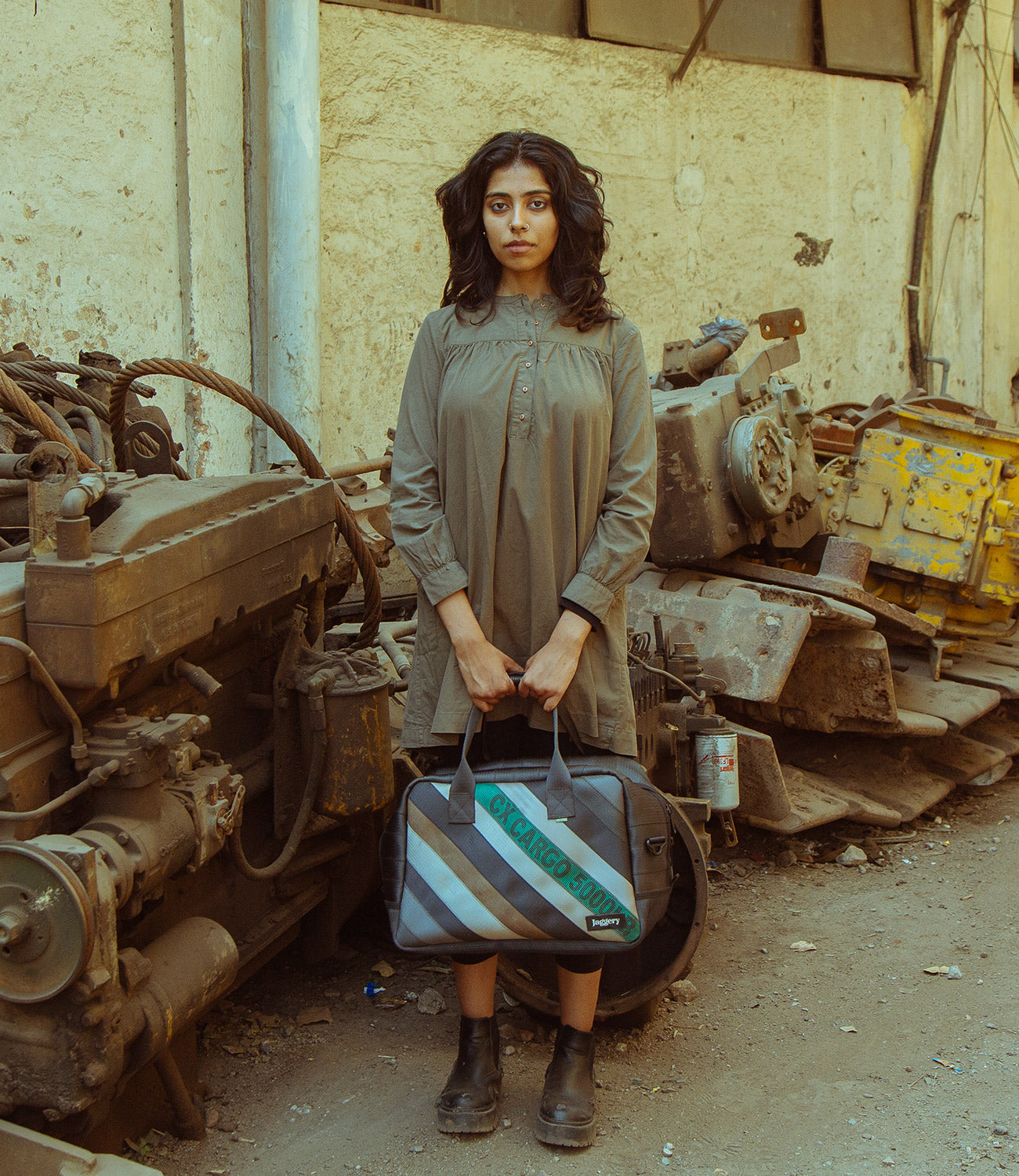 Signature Collections
Heryana
Green cargo belts meet grey and black rescued seat belts, along with black ex-army canvas, in a nod to sustainability.
Our unique collection of commuter bags that is making a bold statement on women's empowerment. The collection is a fusion of green cargo belts and rescued car seat belts in off-white and black. These belts are quilted to form the front panel of each bag and combined with black ex-army canvas. The result is a collection that exudes a confident, edgy vibe, while also championing the cause of women's empowerment.
Heryana is a wordplay between 'Her' and the Indian state of 'Haryana', reflecting our commitment to creating products that uplift and empower women. As the collection blurs the boundaries between style and substance, we invite you to join us in this movement towards a more equitable and inclusive future.



"Empowering women is not just the right thing to do, it's the smart thing to do. When women succeed, nations are more productive and prosperous."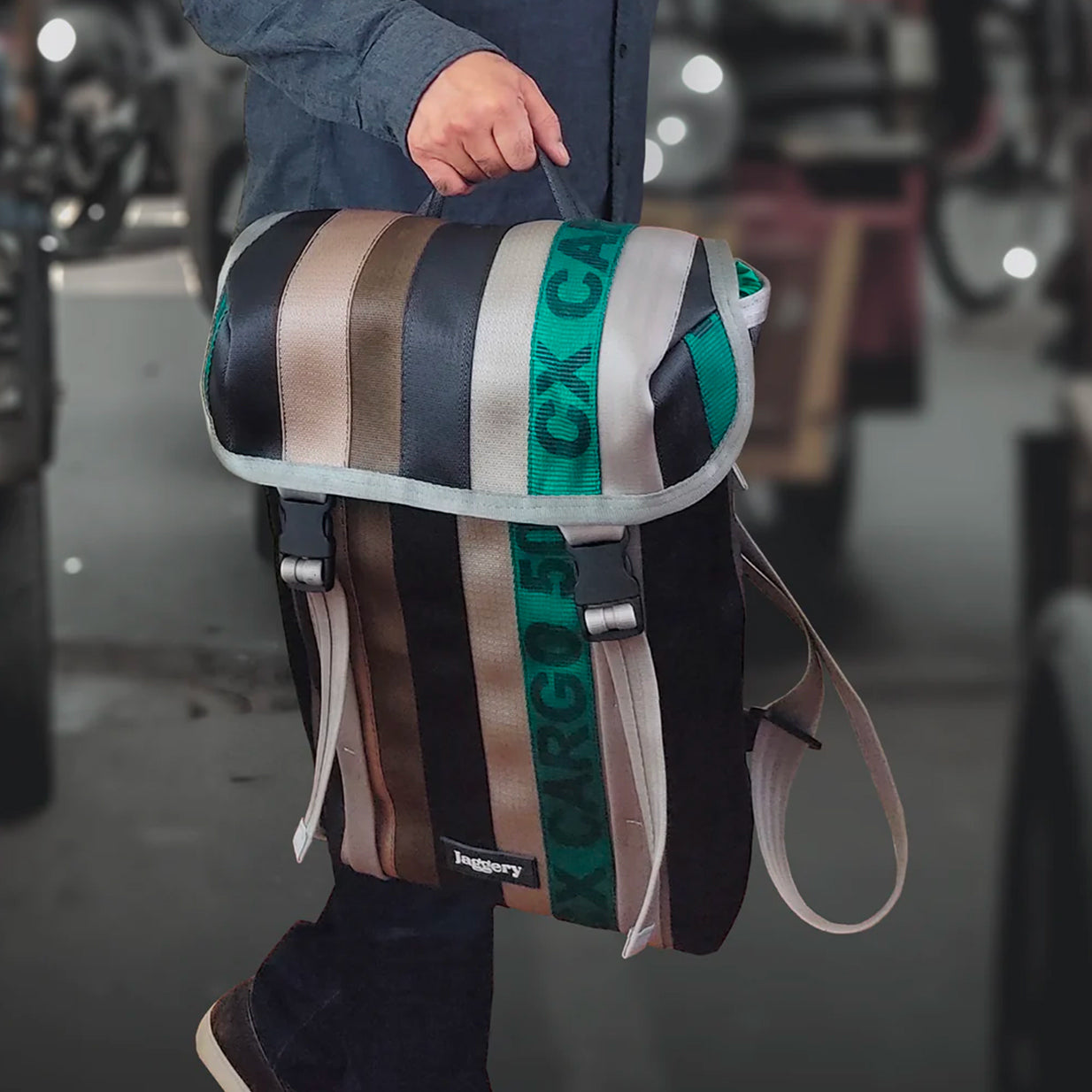 Bestseller from the collection
Fausto Backpack
Made for life spent in quest of the metaphysical, our Fausto Backpack will keep your game plan on track. Designed to make a magical difference in your everyday life, this roomy backpack is comfortable for travel and work. You can carry the bag in two different ways – as a vertical briefcase using the back grab handle or like a backpack using the adjustable seat belt straps.
Shop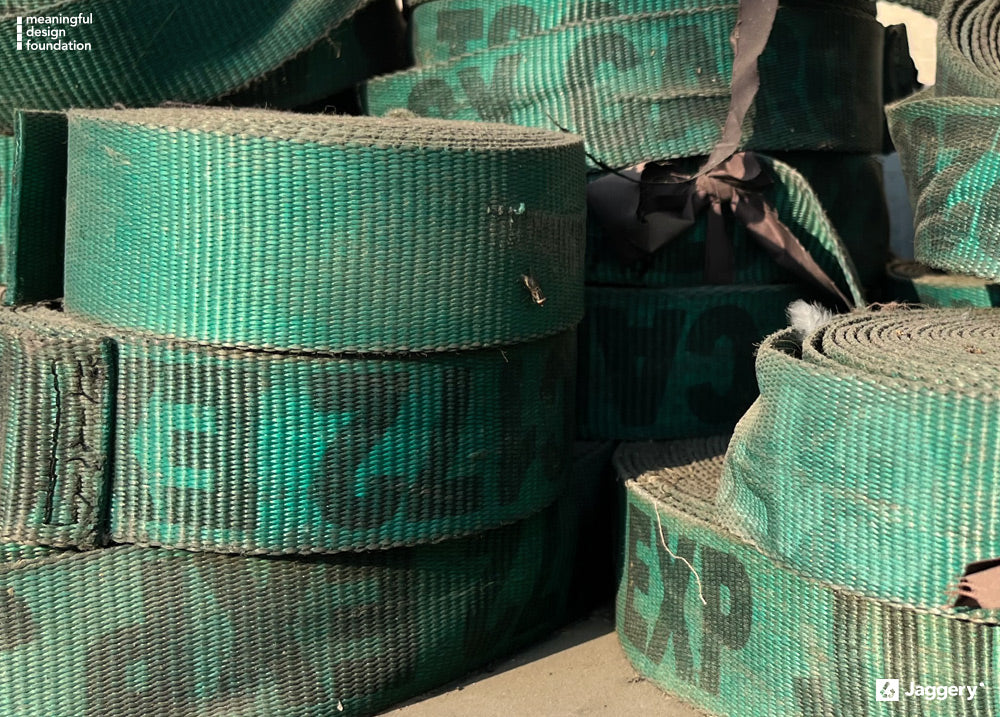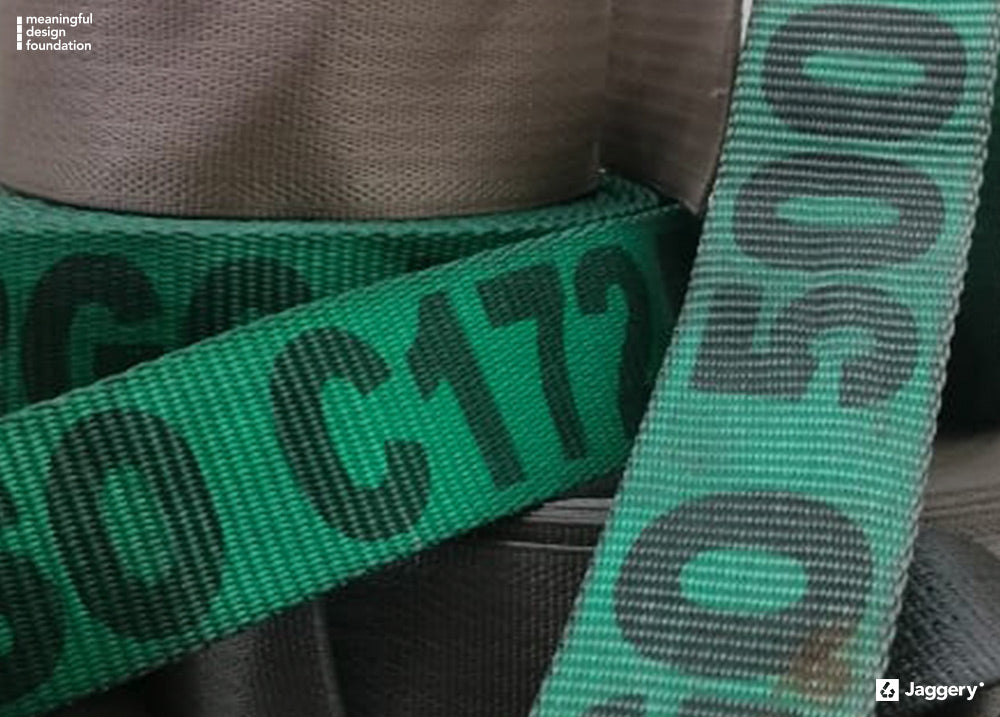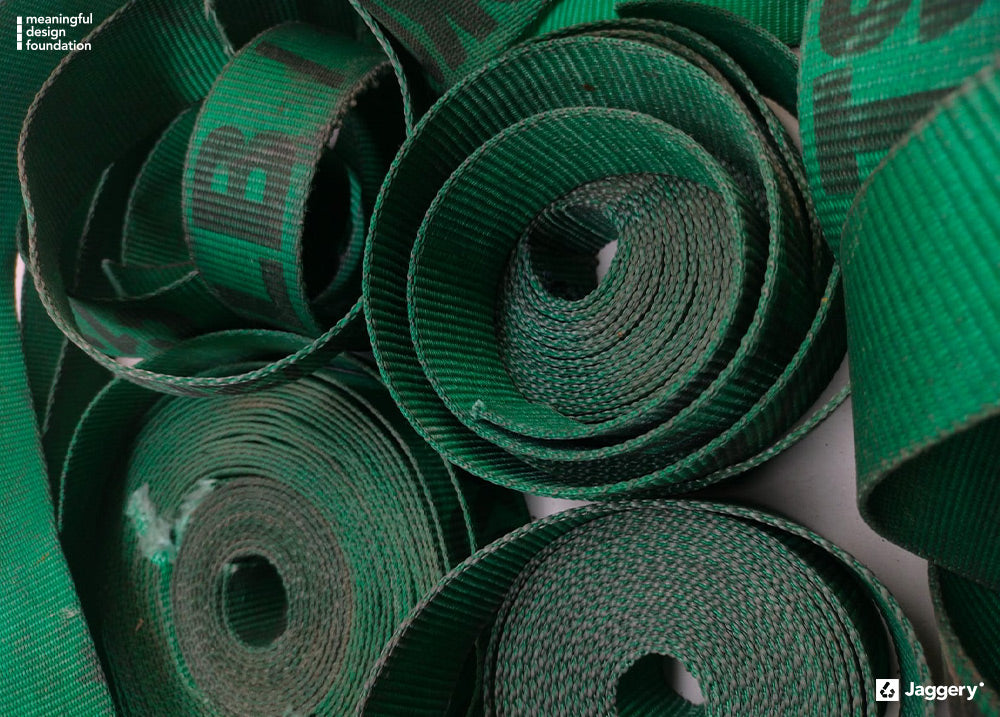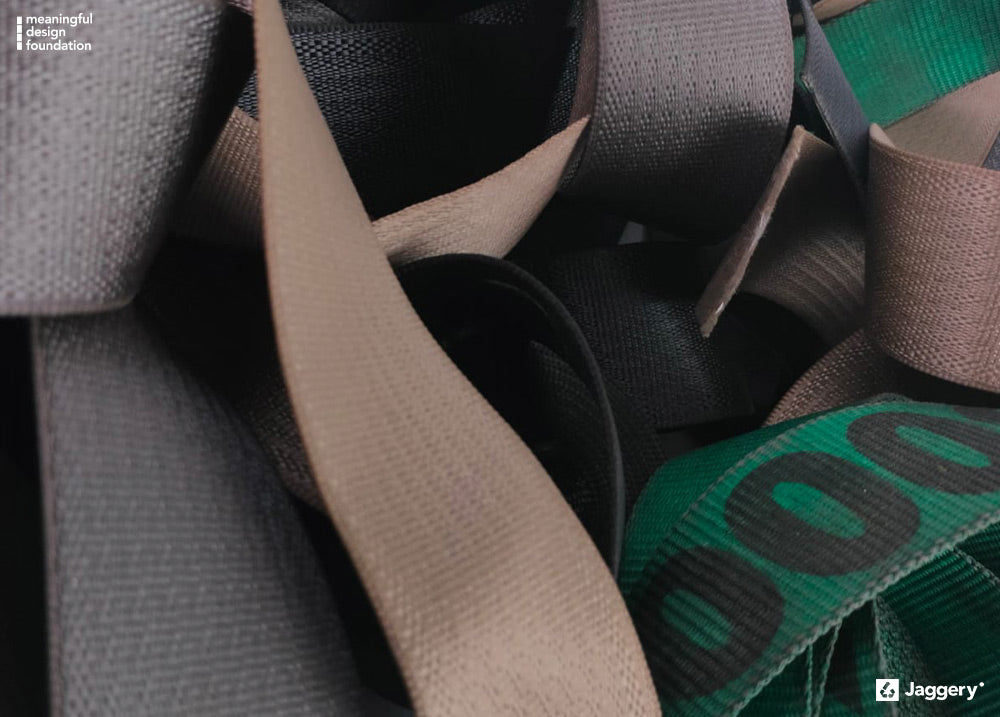 Hero Materials Heryana
Cargo lashing Belts and Car Seat Belts
The Heryana Collection is a unique fusion of functionality and sustainability, where decommissioned green cargo belts, beige and black rescued car seat belts, and ex-army canvas come together to create stylish and durable bags.
Hero Materials Heryana
Cargo lashing Belts and Car Seat Belts
Inspired by the rugged beauty of the outdoors, this collection embodies a harmonious blend of repurposed materials, showcasing our commitment to upcycling and reducing waste.
Hero Materials Heryana
Cargo lashing Belts and Car Seat Belts
Each bag tells a story of resilience and resourcefulness, capturing the essence of eco-conscious fashion and ethical craftsmanship.
Hero Materials Heryana
Cargo lashing Belts and Car Seat Belts
With "Heryana", we aim to inspire a sense of responsibility towards the environment and encourage others to think beyond conventional design.
Transforming Waste to Value
Past-present comparison of rescued belts with their ecomodern avatars.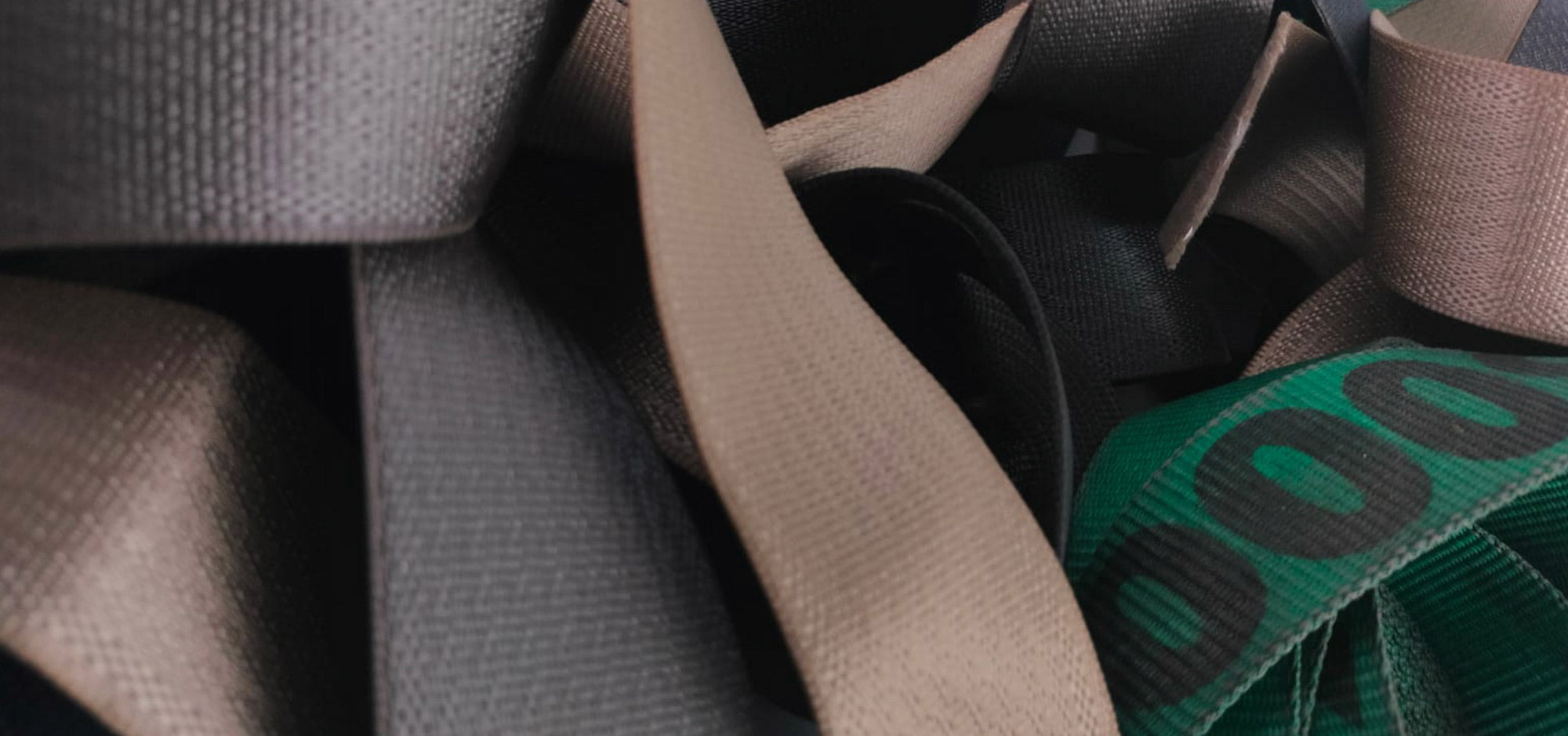 Before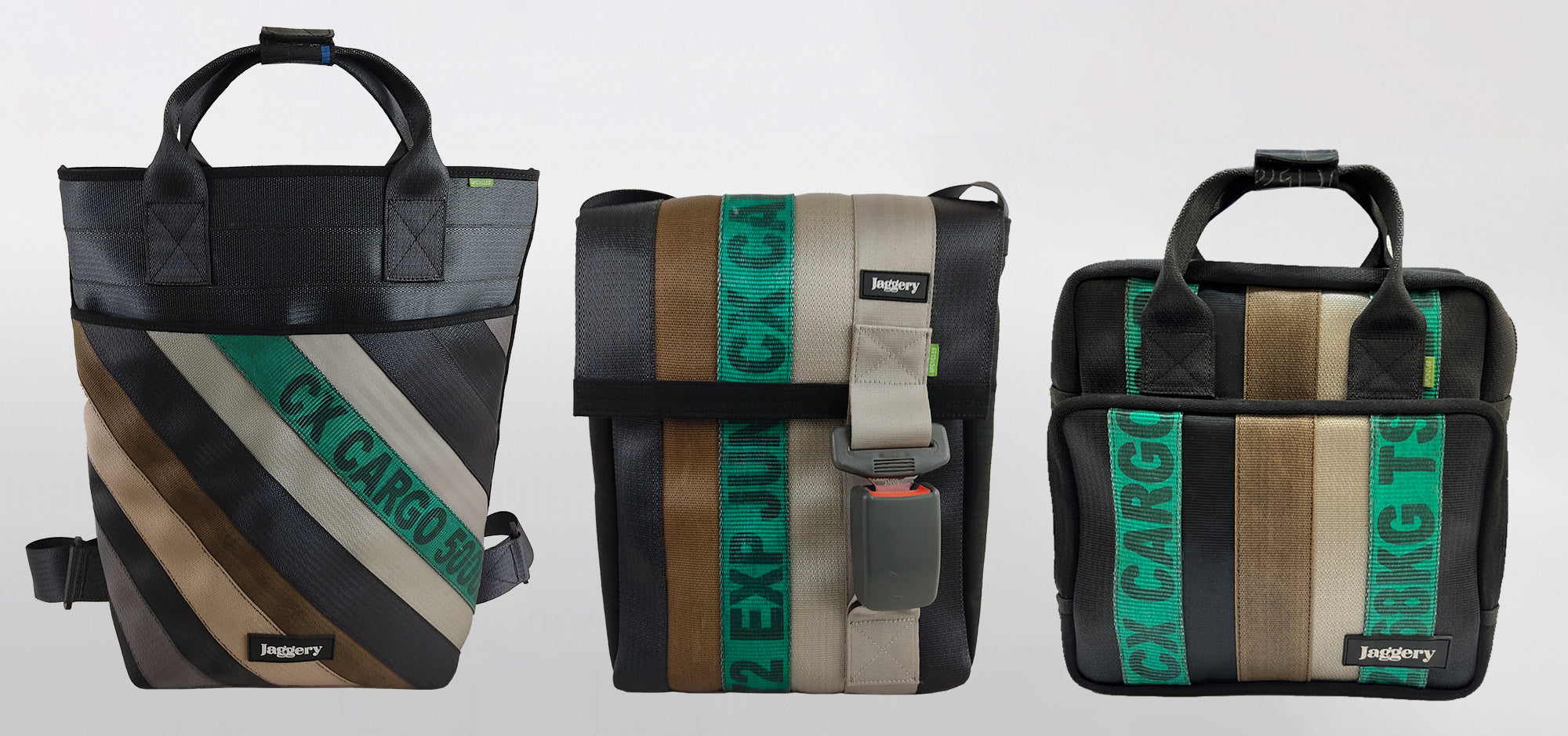 After
FAQs
Have a question ? We are here to help.
How are your products made sustainable?

Our products are made sustainable through upcycling and repurposing materials, embracing circular economy principles, and supporting fair trade practices, ensuring minimal environmental impact and positive social change.
How are your products good for me?

Our products are ethically crafted, sustainable, and of high quality, providing you with unique low carbon footprint choices for your lifestyle needs. By supporting our cause you will reduce waste from entering our landfills and help create employment opportunities for the disadvantaged communities.
How do you calculate the environmental impact of your products?

We calculate our environmental impact through a comprehensive life cycle assessment, considering factors such as raw material sourcing, manufacturing processes, transportation, and end-of-life considerations, to measure carbon emissions, resource consumption, and waste generation.
How do you measure the social impact of your products?

We assess our social impact through a rigorous evaluation that encompasses various aspects, including the livelihoods and well-being of artisans, gender equality and empowerment, community development, and support for marginalized groups. We utilize impact measurement frameworks and collaborate with partners to gather data and track the positive social outcomes generated by our products.
Where can I find your products?

You can find our products on our website and select retail partners who share our commitment to sustainability and ethical practices.
I have a question, how can I contact you?

For any questions or inquiries, please reach out to our customer support team via email or through the contact form on our website, and we will be happy to assist you promptly.