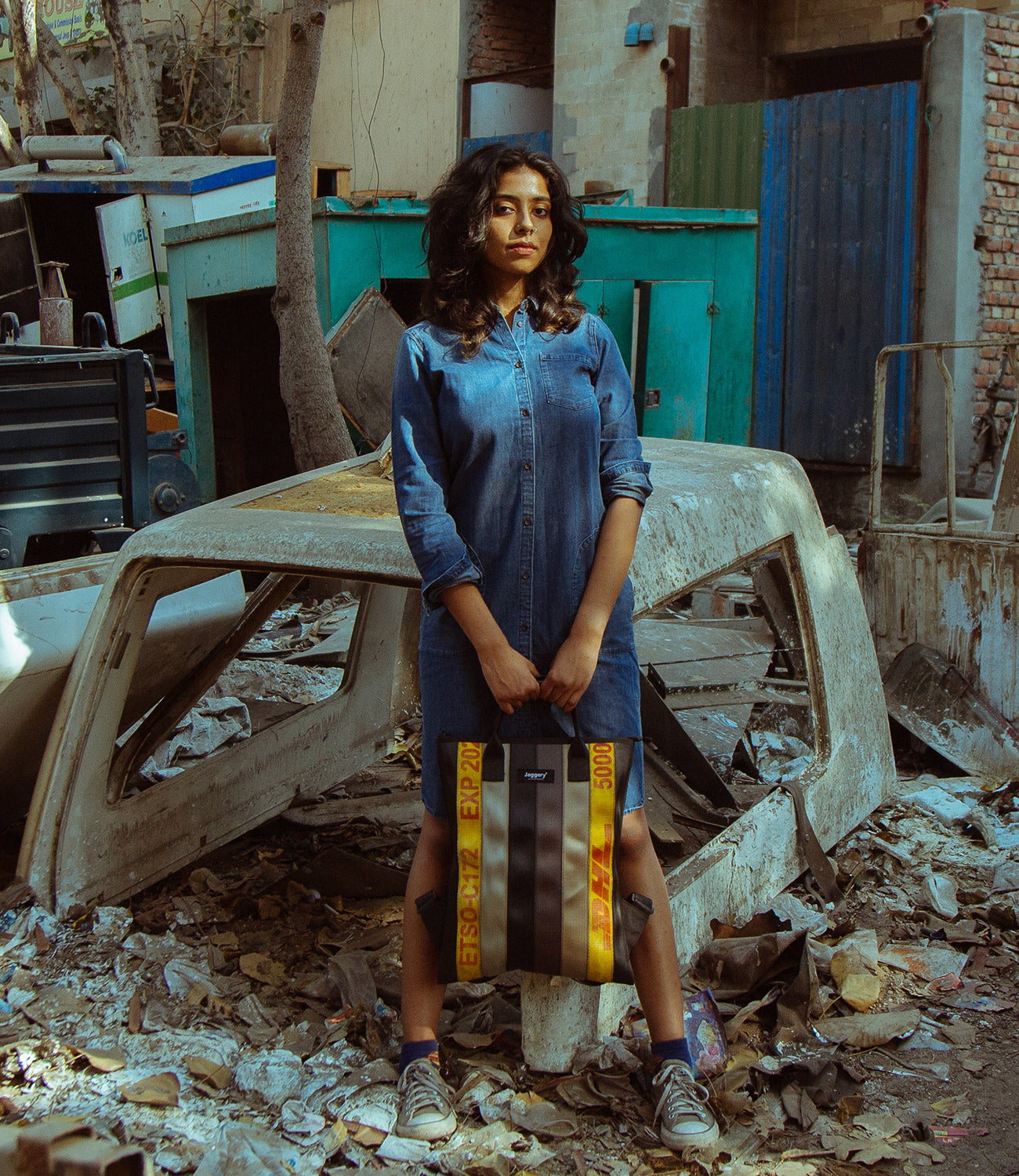 Signature Collections
Museum Of Fade
Multicolored decommissioned cargo belts meet black ex-army canvas and rescued black seat belts, showcasing the beauty of transformation.
 Through the Museum of Fade collection, we celebrate the beauty of impermanence and the stories of resilience woven into the materials we use. Each bag bears witness to the journey of retired car seat belts and cargo belts, and ex-army canvas, repurposed to create a new story of sustainability and hope. As the Japanese aesthetic philosophy of wabi-sabi teaches us, 'the beauty of things imperfect, impermanent, and incomplete is more enduring than perfection.' With this collection, we hope to inspire a new generation to embrace the art of imperfection and create a more sustainable world.
"We don't need a handful of people doing zero waste perfectly. We need millions of people doing it imperfectly."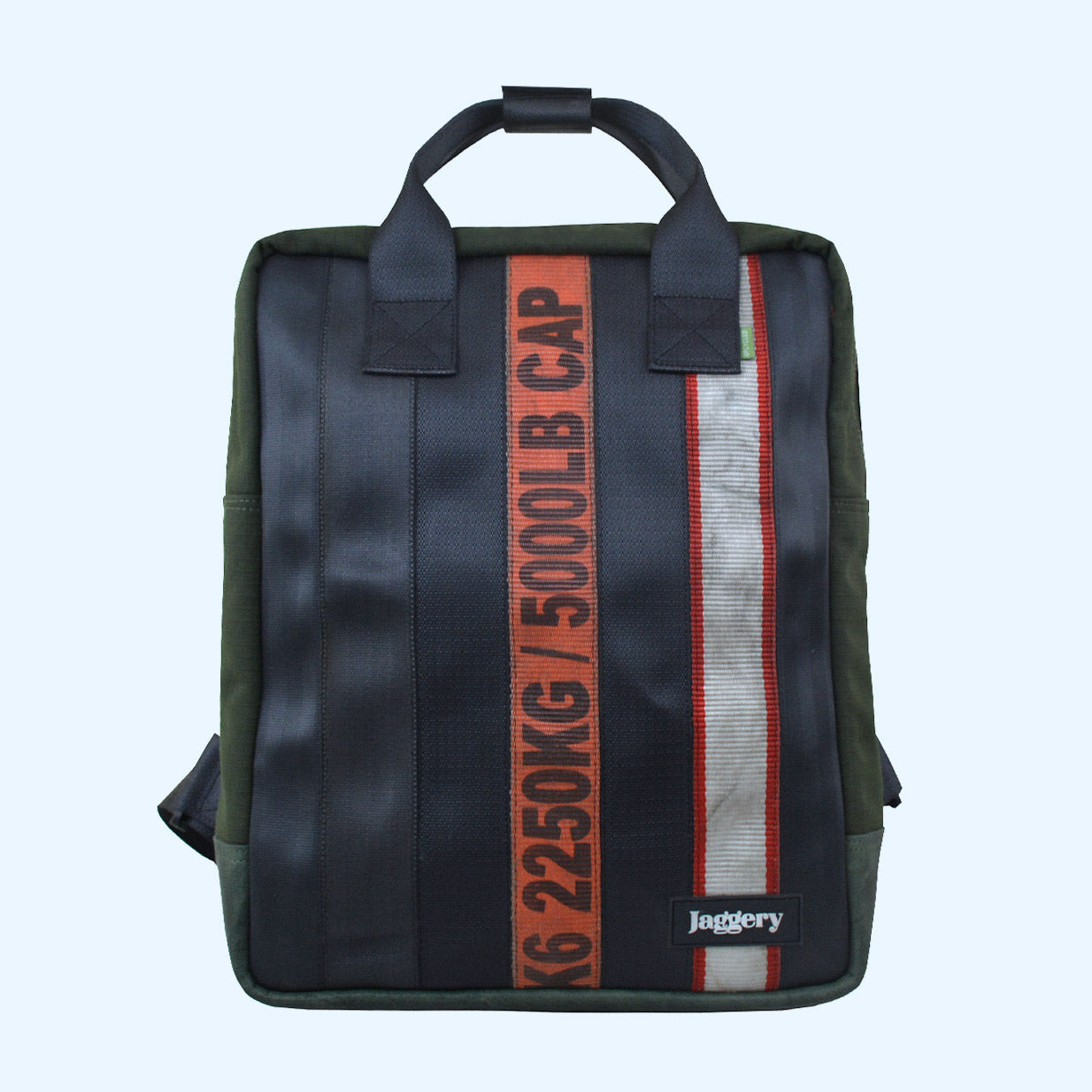 Bestseller for the collection
Arrive Backpack
The Jaggery Mote One is an optimally-designed bag that will make a dramatic difference in your travel comfort and convenience. Depending on whether your primary goal is business travel in urban locations, or leisure travel exploring a new place on vacation, this bag can be carried in two different ways – as a vertical tote/briefcase using the top grab handles and/or like a backpack using the seat belt straps.
Shop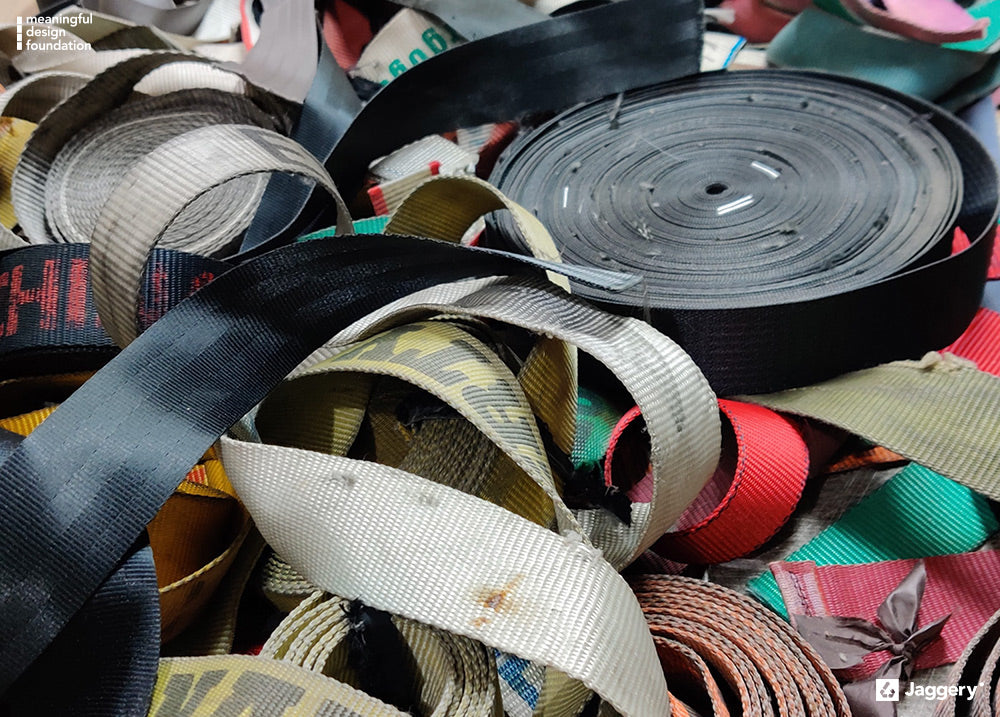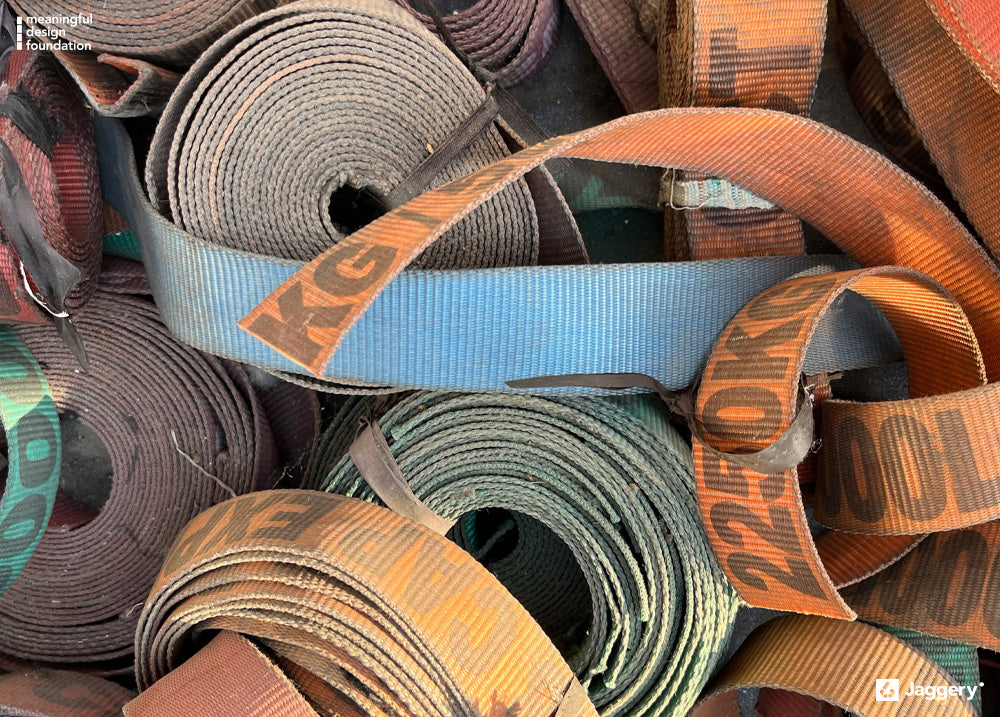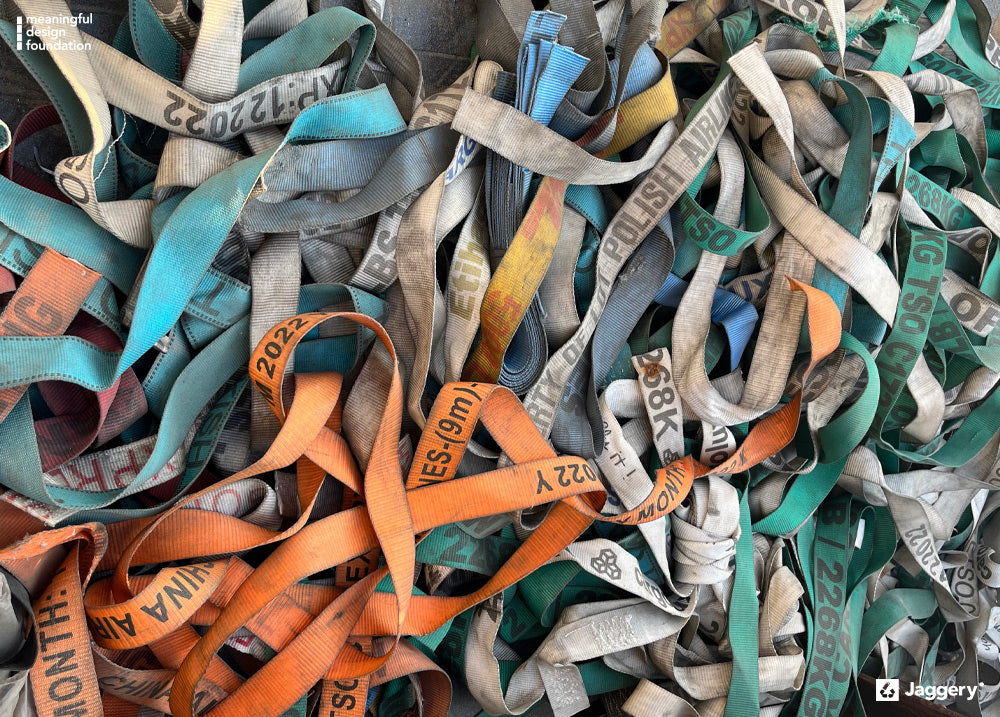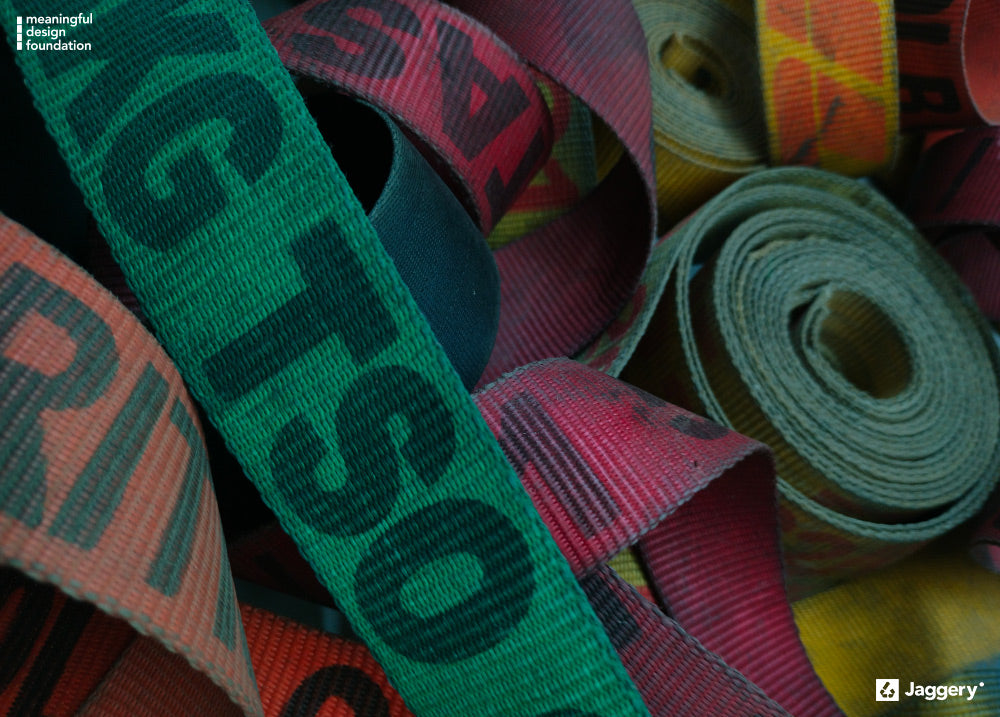 Museum of Fade Hero Materials
Assorted Cargo Lashing Belts
The Museum of Fade collection is an artistic and conceptual exploration of the beauty found in the process of aging and wear.
Museum of Fade Hero Materials
Assorted Cargo Lashing Belts
Inspired by the natural patina, textures, and stories that develop over time, this collection celebrates the unique character and individuality that emerges through use and passage of time.
Museum of Fade Hero Materials
Assorted Cargo Lashing Belts
Each piece in the collection showcases a harmonious blend of craftsmanship, artistry, and the narratives embedded within the materials.
Museum of Fade Hero Materials
Assorted Cargo Lashing Belts
Through the Museum of Fade collection, Jaggery invites you to embrace the elegance of imperfection and appreciate the artistry of transformation.
Transforming Waste to Value
Past-present comparison of rescued belts with their ecomodern avatars.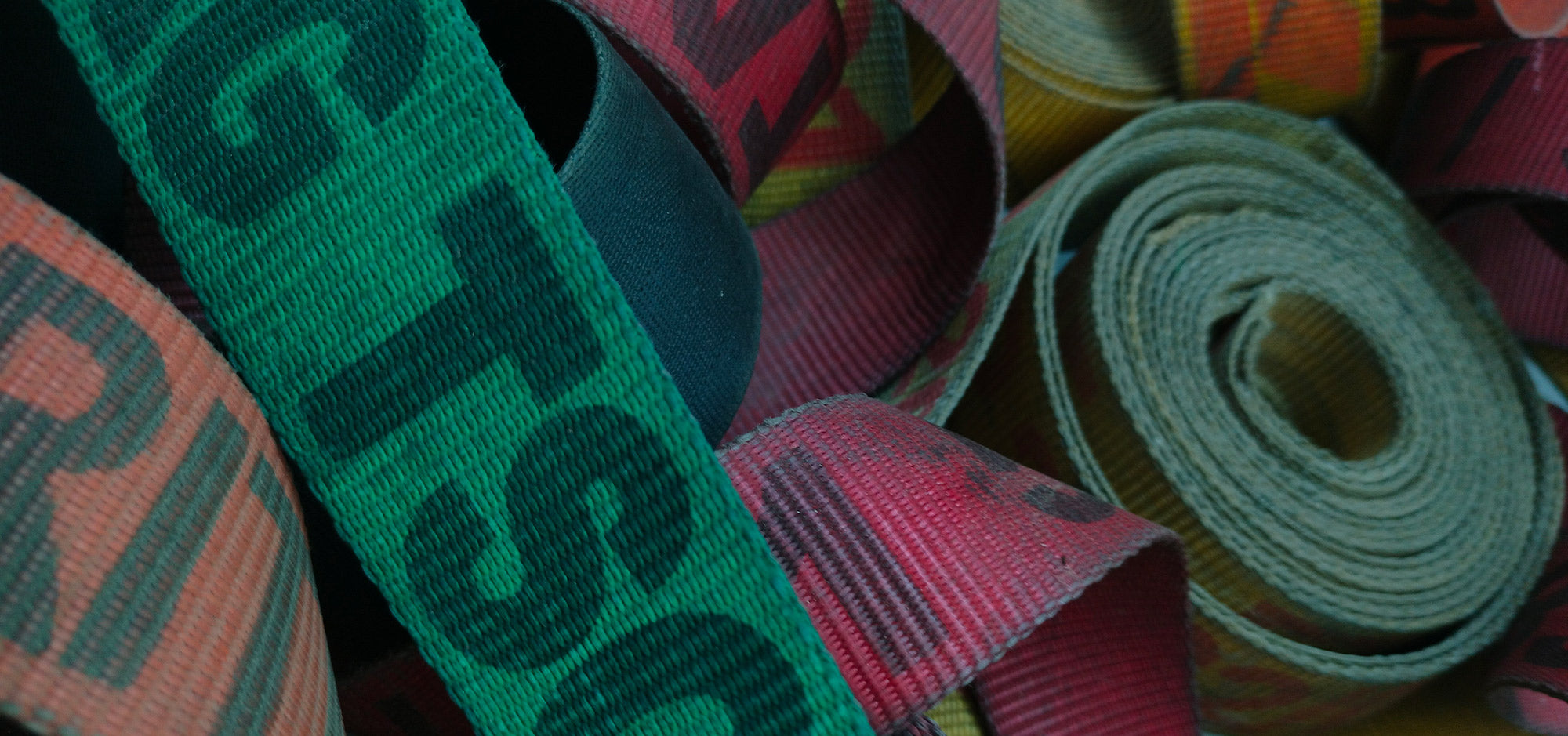 Before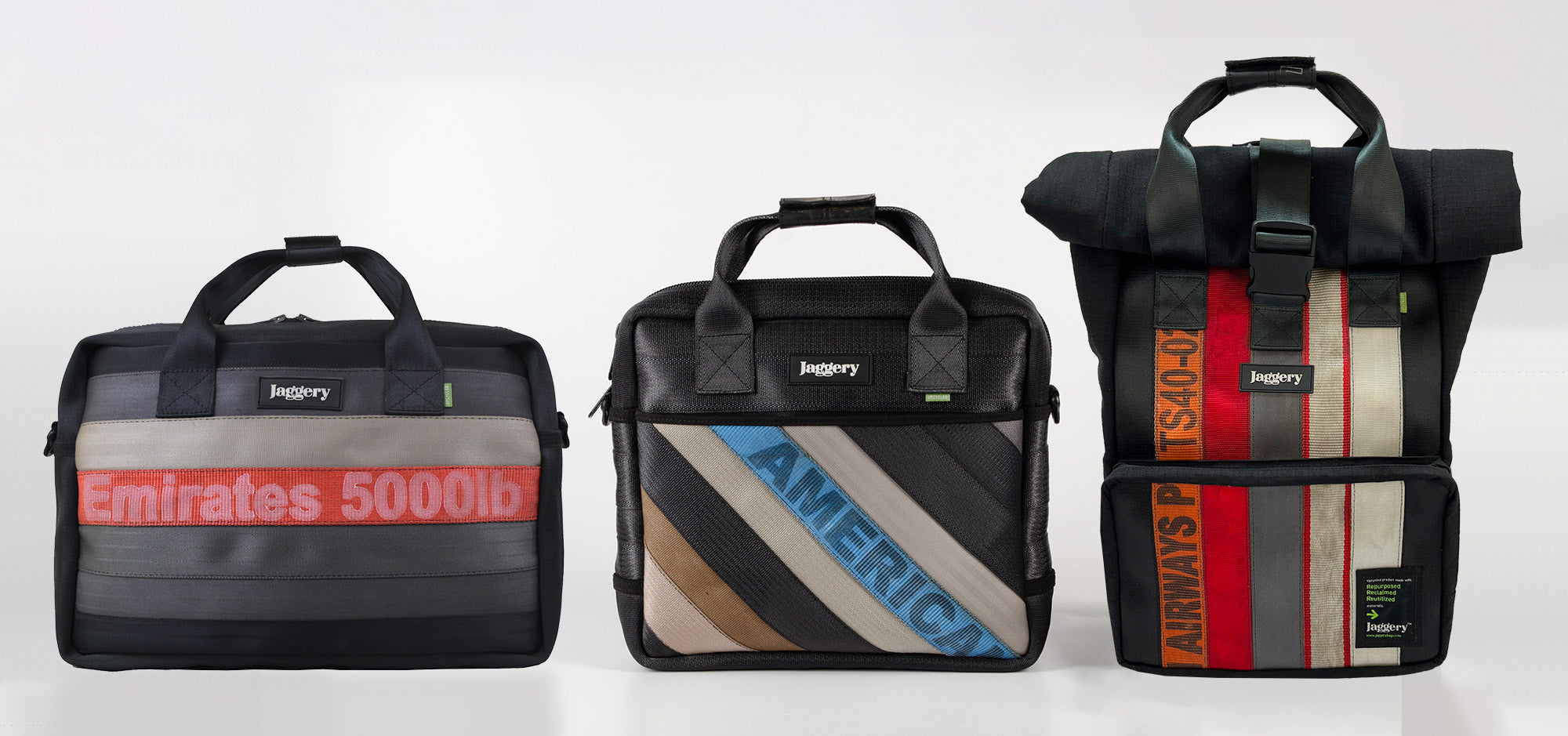 After
FAQs
Have a question ? We are here to help.
How are your products made sustainable?

Our products are made sustainable through upcycling and repurposing materials, embracing circular economy principles, and supporting fair trade practices, ensuring minimal environmental impact and positive social change.
How are your products good for me?

Our products are ethically crafted, sustainable, and of high quality, providing you with unique low carbon footprint choices for your lifestyle needs. By supporting our cause you will reduce waste from entering our landfills and help create employment opportunities for the disadvantaged communities.
How do you calculate the environmental impact of your products?

We calculate our environmental impact through a comprehensive life cycle assessment, considering factors such as raw material sourcing, manufacturing processes, transportation, and end-of-life considerations, to measure carbon emissions, resource consumption, and waste generation.
How do you measure the social impact of your products?

We assess our social impact through a rigorous evaluation that encompasses various aspects, including the livelihoods and well-being of artisans, gender equality and empowerment, community development, and support for marginalized groups. We utilize impact measurement frameworks and collaborate with partners to gather data and track the positive social outcomes generated by our products.
Where can I find your products?

You can find our products on our website and select retail partners who share our commitment to sustainability and ethical practices.
I have a question, how can I contact you?

For any questions or inquiries, please reach out to our customer support team via email or through the contact form on our website, and we will be happy to assist you promptly.