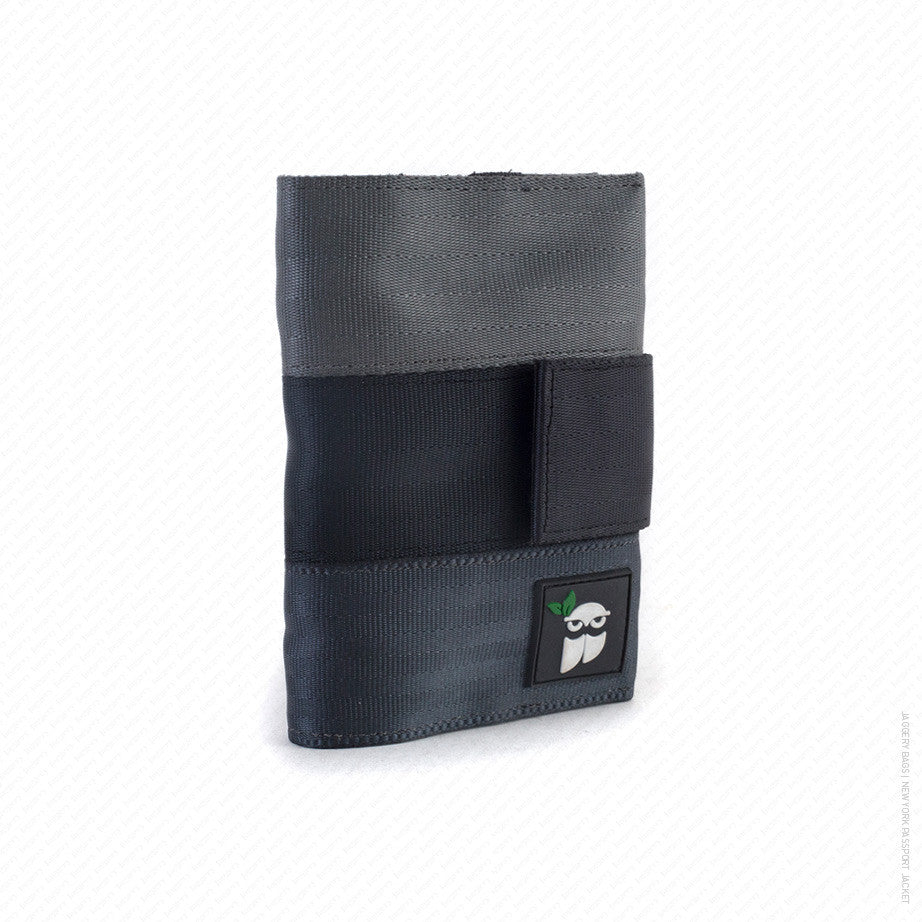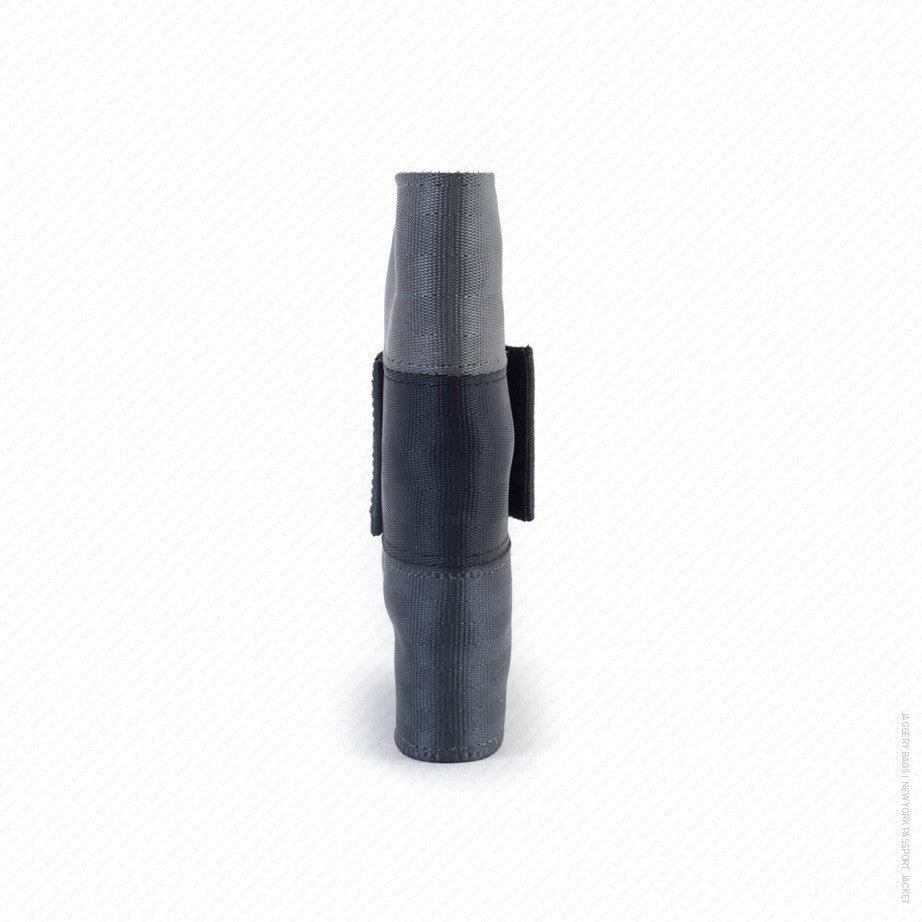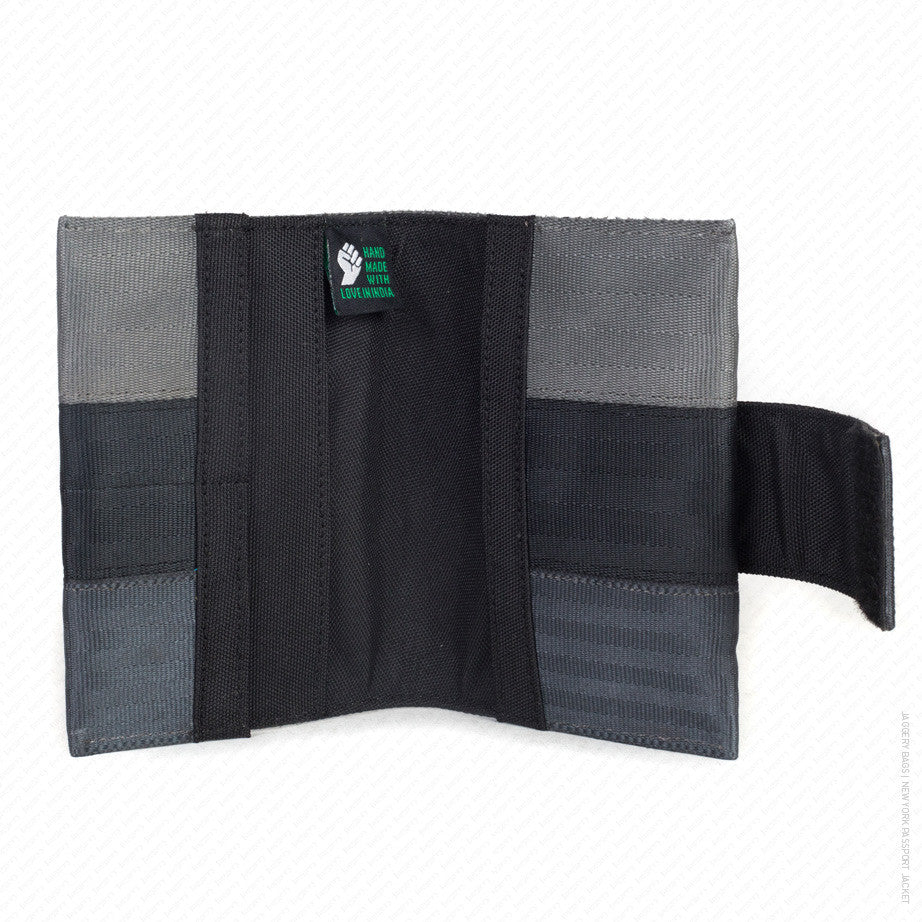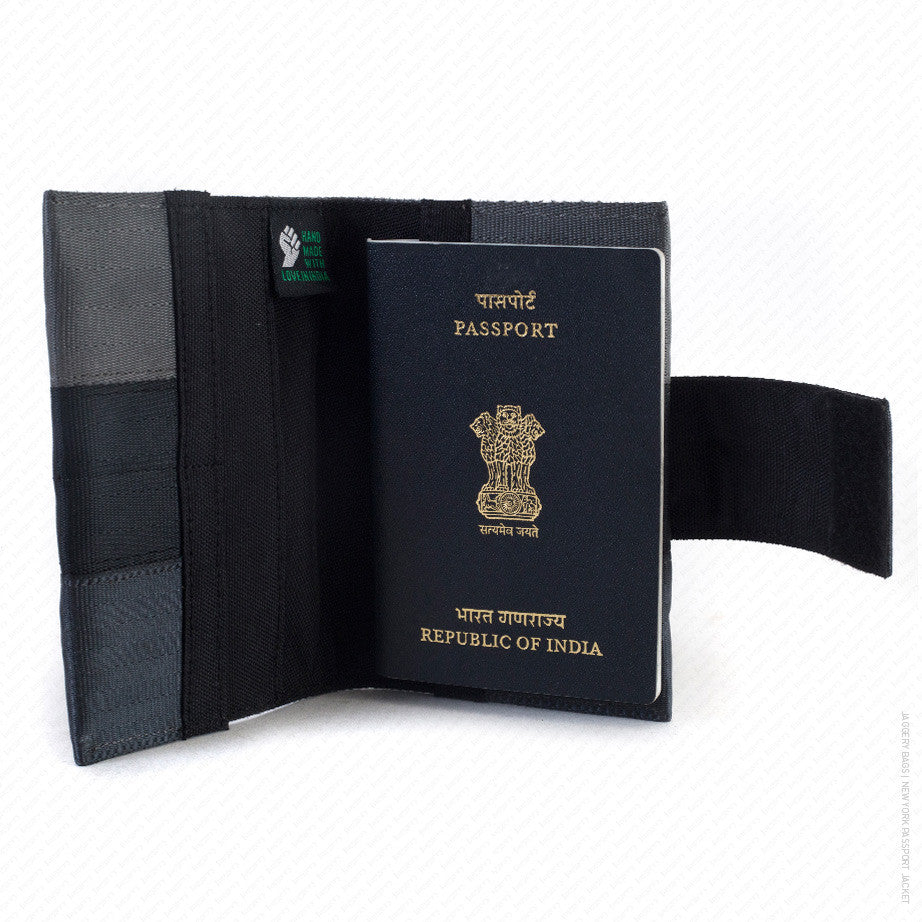 Seat Belt Collection
New York Passport Jacket in Asphalt and Black Seat Belt
Use the code IMPACT20 to recieve a 20% discount on your order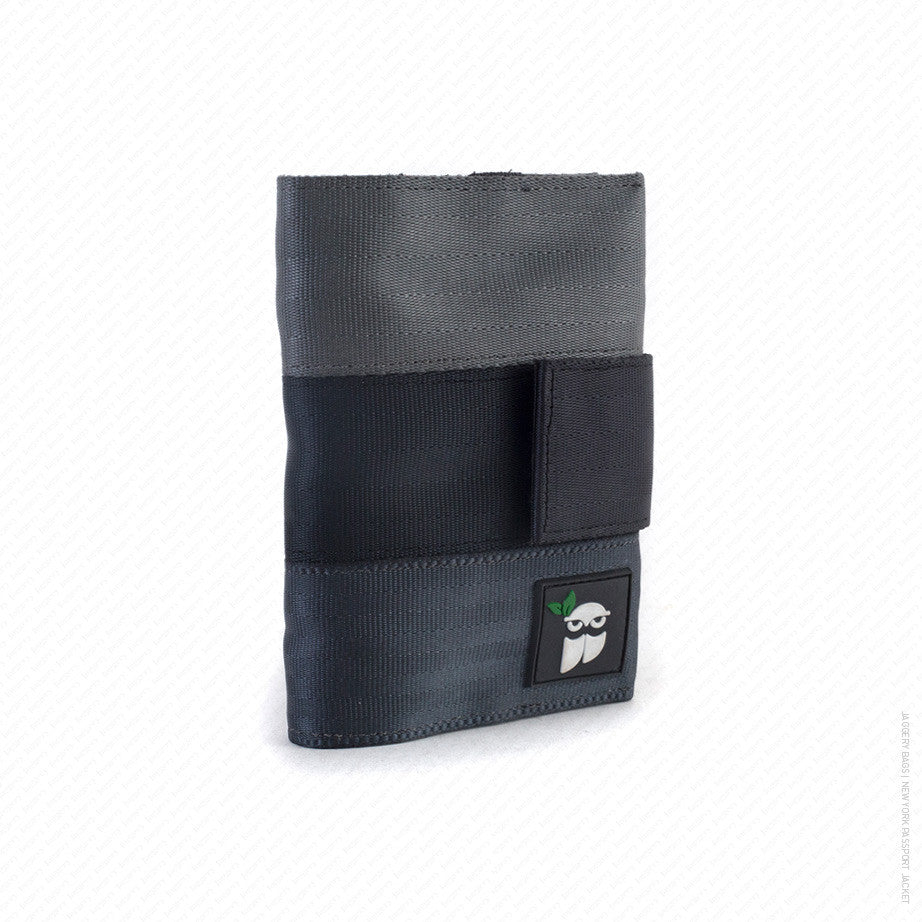 • Bi-fold design with secure velcro front flap fastener.
• Scratch-resistant liner.
• Left panel has slots for your boarding pass, driver's license and credit cards.
• Right panel has the passport compartment.
• Outside Dimensions: W11cm x H14cm x D1.5cm
• Profile: Classic Three Panel Silhouette
• Shipping:  Free Shipping anywhere in India. International shipping charges apply.
• Please note: This is a handcrafted item.
Outside: I'm handcrafted using Upcycled 4000 LB Military grade Seat Belt webbing.
Inside: I'm lined with scratch-resistant fabric which is tear and water resistant.
Outer peripheral tape: 1" Black Piping Tape
Fastener: Non-wear Velcro