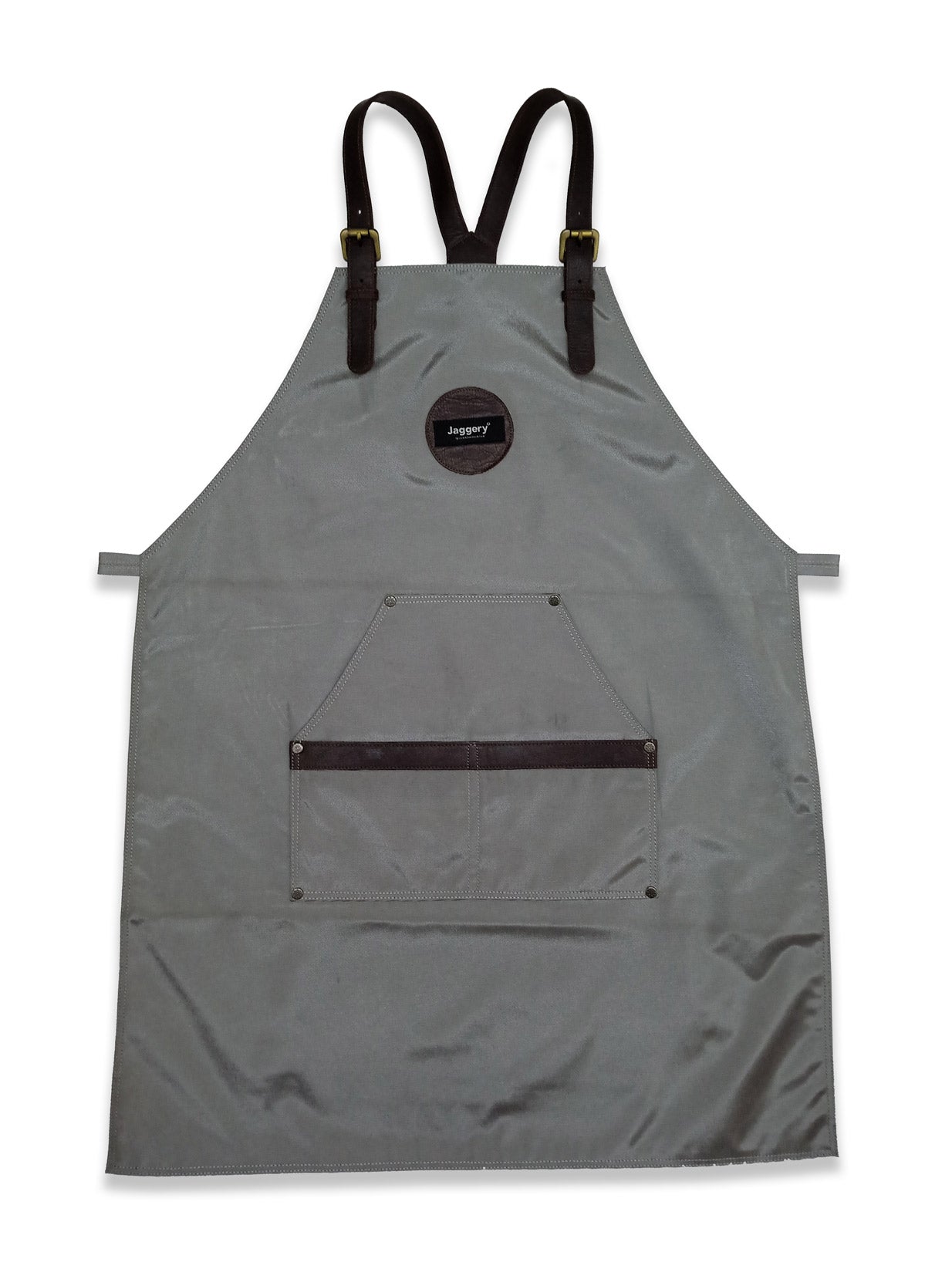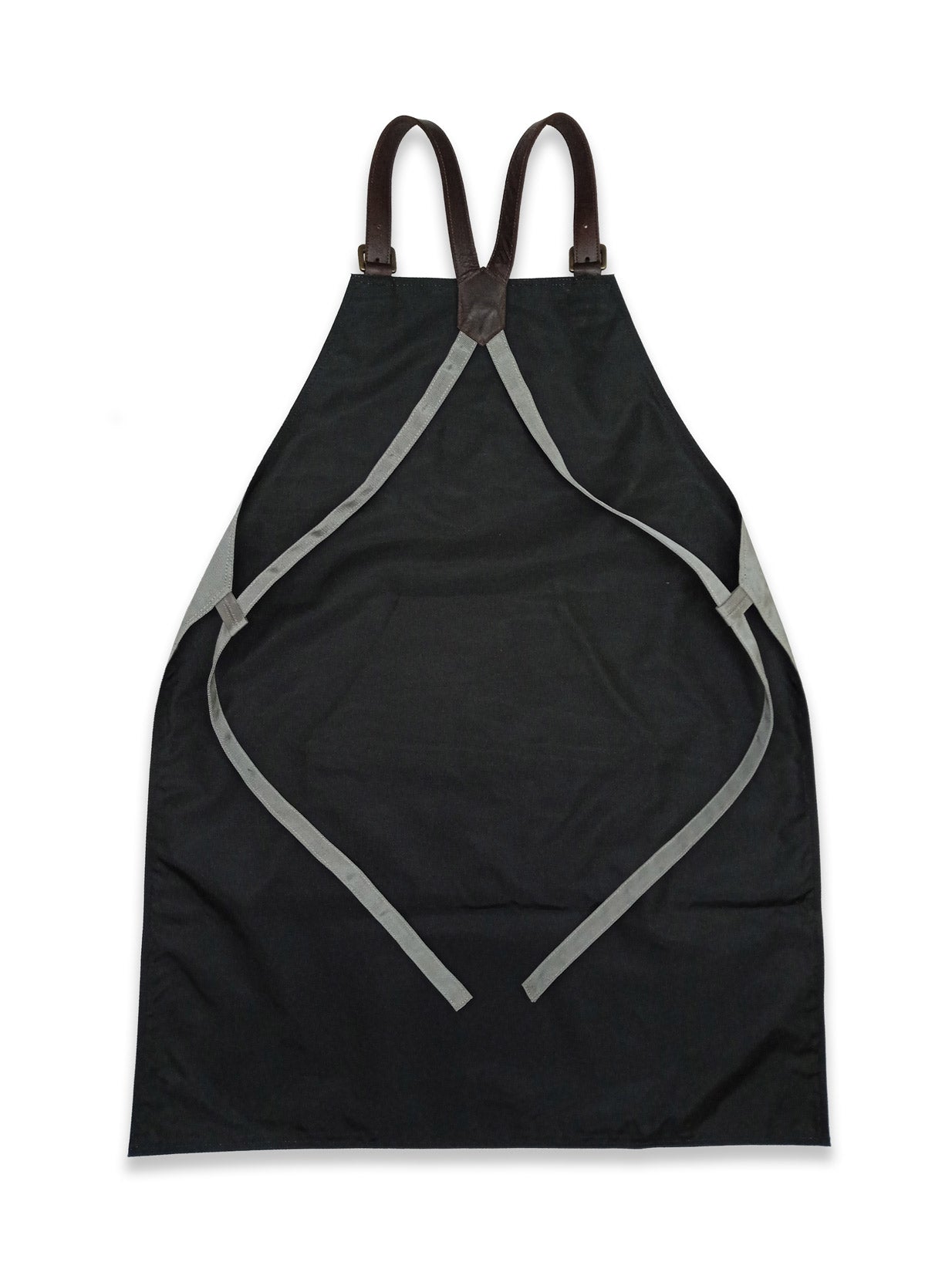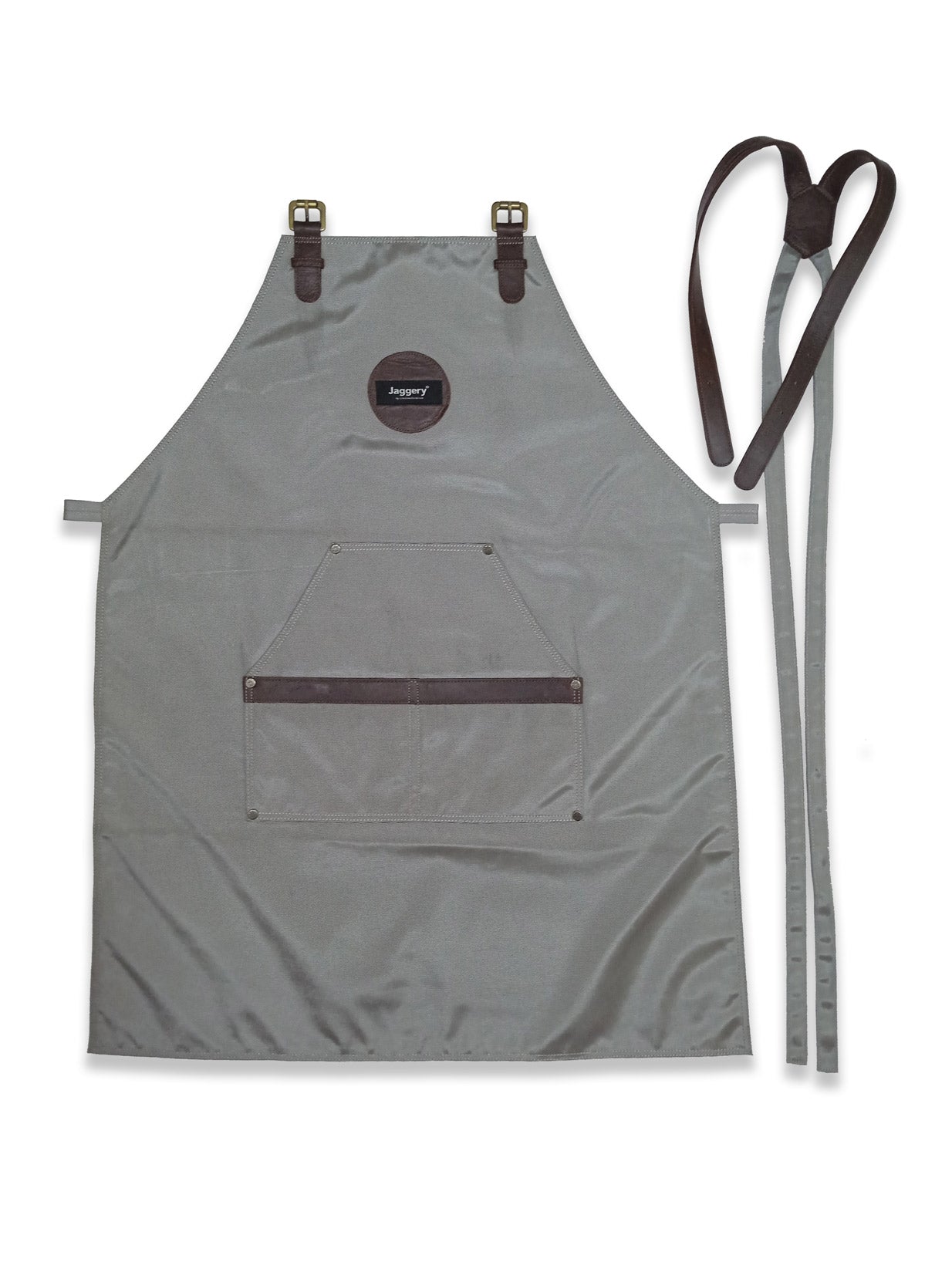 Limited Edition Collection
EcoWarrior Apron in Rescued Metallic Grey Canvas
Use the code IMPACT20 to recieve a 20% discount on your order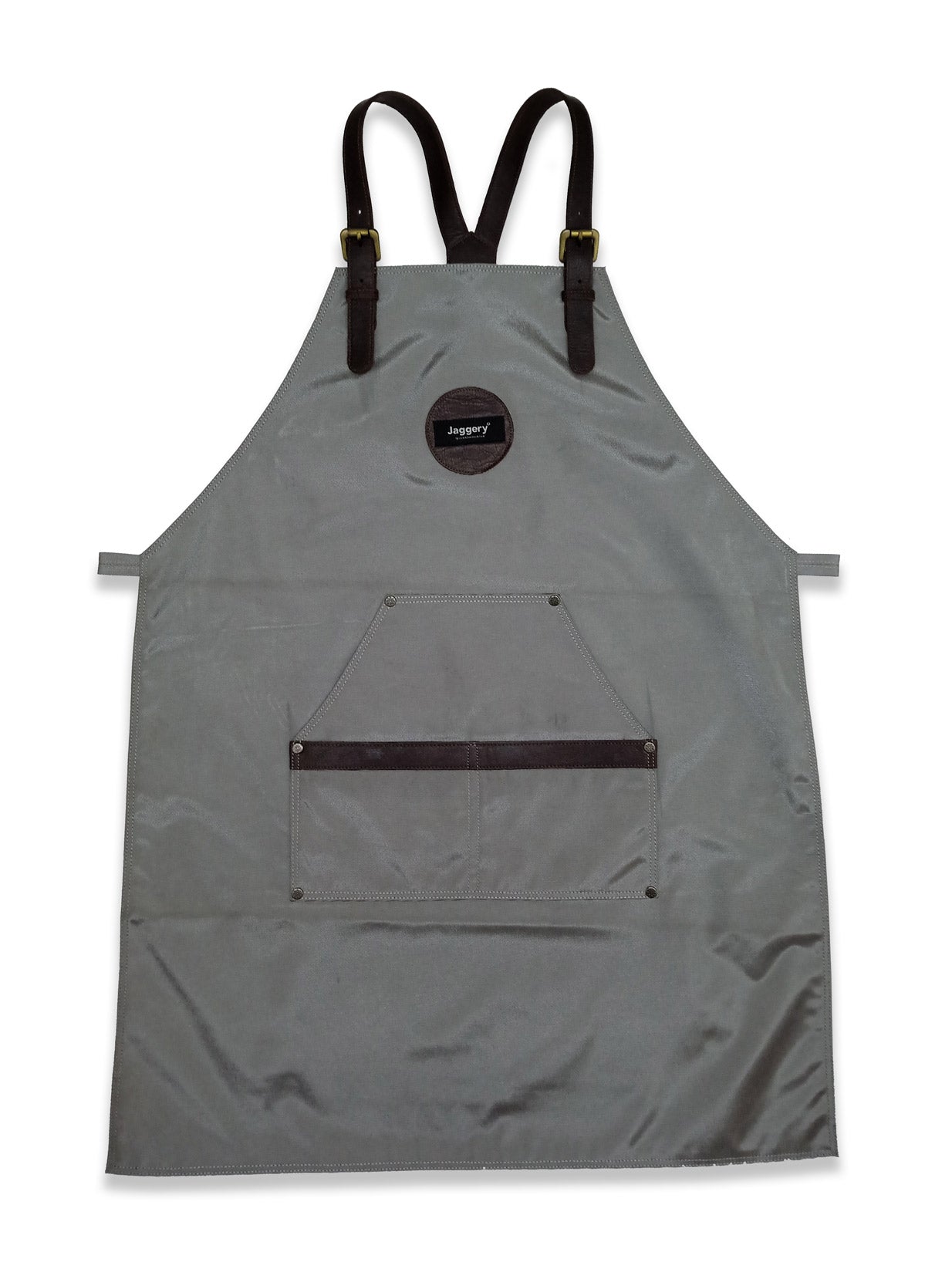 Description
Our EcoWarrior Apron, where rescued mettalic grey canvas meets sleek parachute taffeta lining and salvaged leather, creating a dynamic blend of sustainability and style. This apron isn't just an accessory, it's a statement of your commitment to a circular lifestyle. Crafted from repurposed materials, this apron not only reduces waste but also brings new life to discarded fabrics. As you wear the EcoWarrior Apron, you're donning a piece of sustainable fashion that tells a story of transformation, resilience, and eco-consciousness.
• Outside Dimensions: L90cm x W60cm
• Outback and Beyond edition
• Closed-loop manufacturing
• Adjustable straps for customized fit
• Durable and comfortable to wear all day
• Outside pockets for tools
Outside: I'm handcrafted using a combination of materials: Upcycled 14 OZ water resistant ex-industry metallic grey canvas and salvaged coffee nubuck leather. The shoulder strap is made of salvaged leather.

Inside: I'm lined with nylon taffeta parachute material which is soft to touch and water resistant.

Please note: Since every product is handcrafted and upcycled, panels between two items of the same style will indeed be similar, but they will never be identical. This gives each its unique one-of-a-kind flair.
Outer Closure: Industrial strength brass fittings

72
Hours of Living Wages
Generated for every batch of 10 Aprons that we produce for two artisans
10
Liters of Water Used
During the production of one batch
5.6
Sqm of Raw Materials
Diverted from landfills per batch
Add a touch of eco-consciousness to your kitchen or workspace.