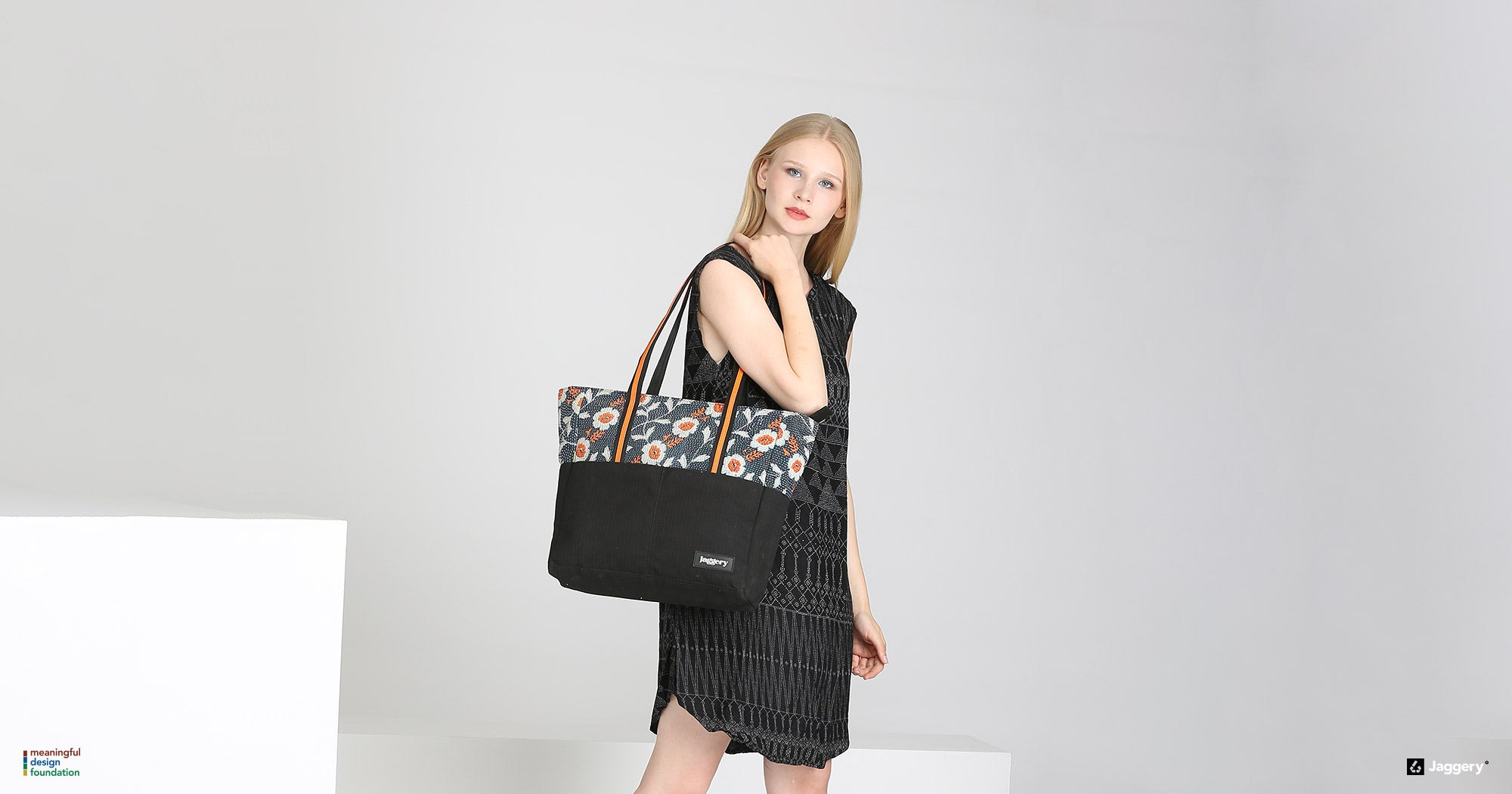 Signature Collections
Punar Prayog
Kantha quilts, pattu drapes, black discarded army canvas, and black rescued seat belts harmonize in a collection that embraces renewal.
Introducing 'Punar Prayog,' a collection that reimagines the potential of industrial waste and traditional crafts. By blending salvaged car seat belts and ex-army canvas with the beauty of Indian crafts like kantha, pattu, ajrak, and kalamkari, these upcycled bags are not only unique but also promote sustainable practices and honor the rich cultural heritage of India. With 'Punar Prayog,' we aim to be agents for crafts revival while also making a positive impact on the environment and society. Let's join hands and make a difference, one upcycled craft bag at a time.
"The true India is not to be found in its few cities, but in its 700,000 villages. If the villages perish, India will perish too."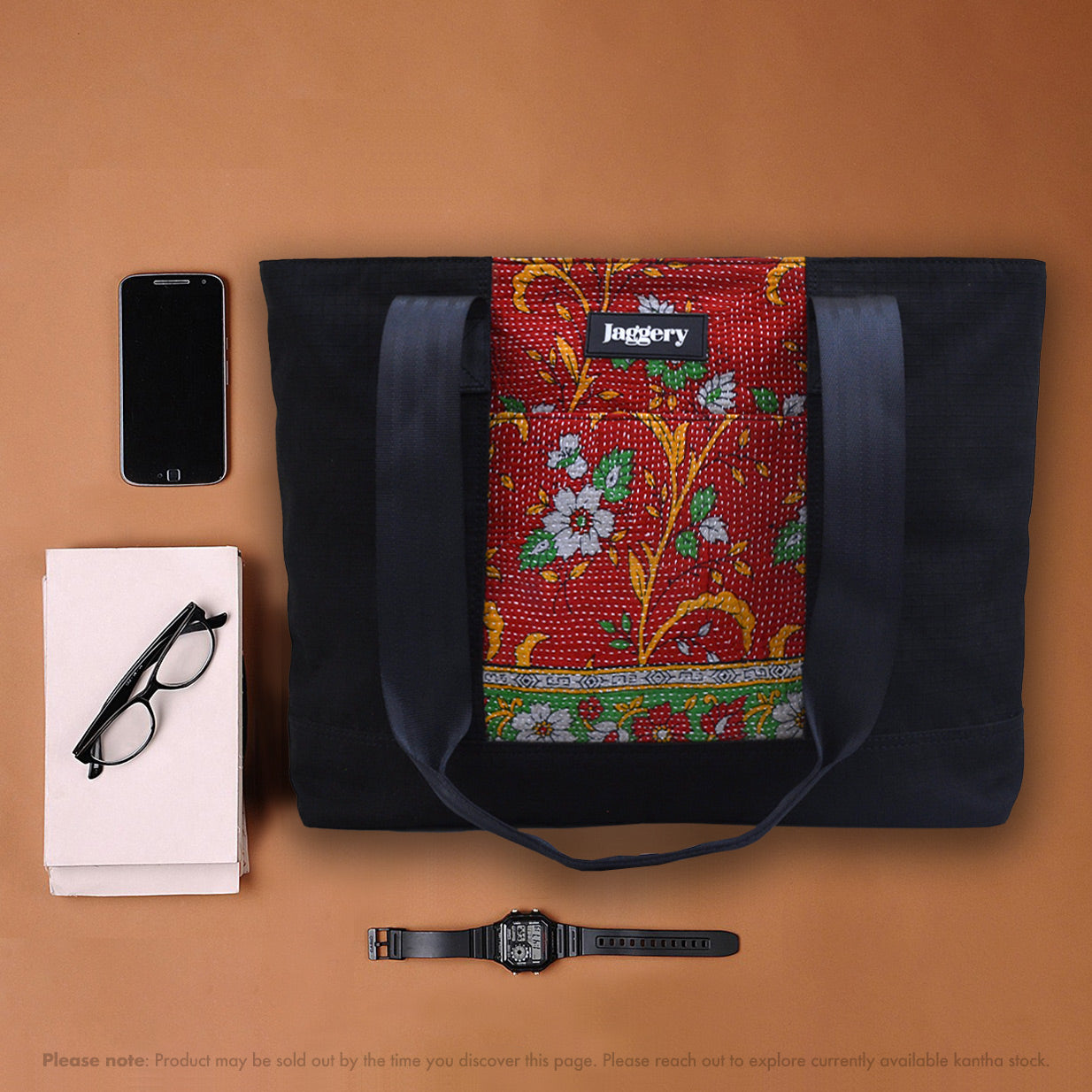 Bestseller from Punar Prayog
Marlini Tote
Sophisticated and sustainable, the Marlini Tote is a perfect day bag given its size and weight, this shoulder or handbag can accommodate an iPad, along with your daily essentials. The bag has a zip across the top face for a tidy, secure finish and has 2 internal pockets, one with zip closure. Timeless with a modern edge for today's lifestyle. Take it with you to shopping, work, visiting friends and accomplish all your tasks at hand. This multi-use tote is small enough to carry everyday and big enough to take to an overnight trip.
Shop
Popular in Punar Prayog
View all
Save Rs. 800.00
Save Rs. 741.00
Save Rs. 441.00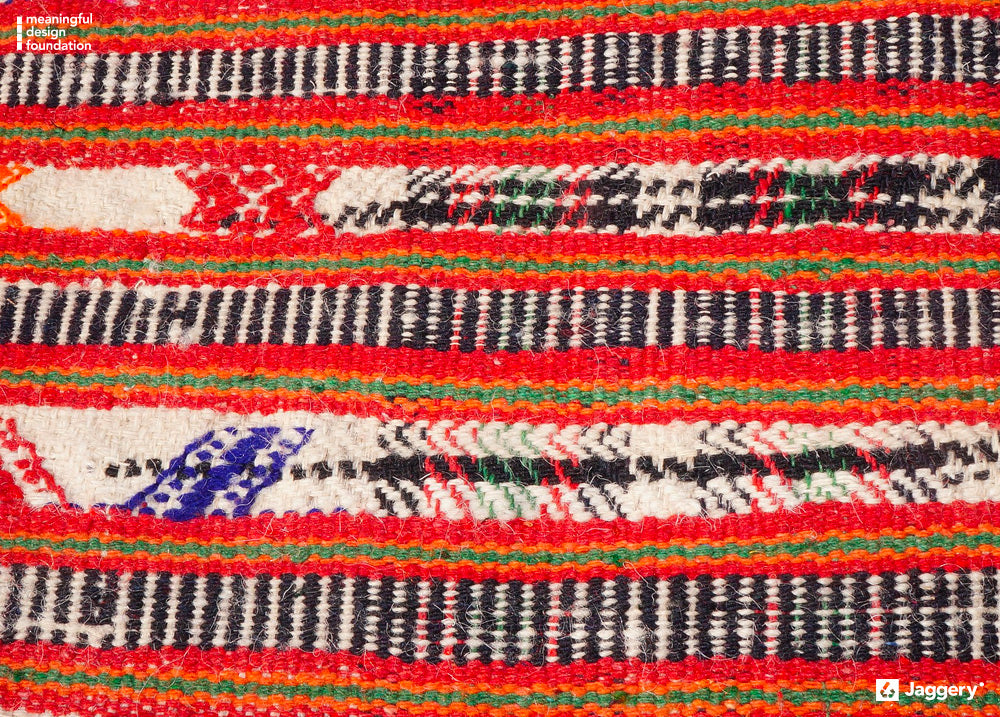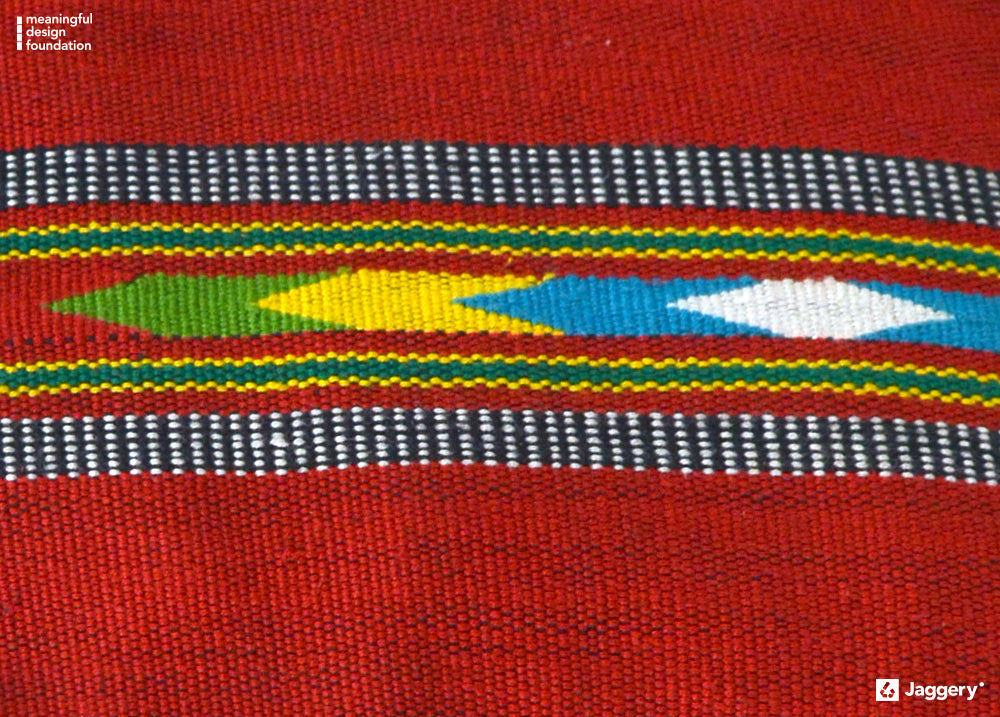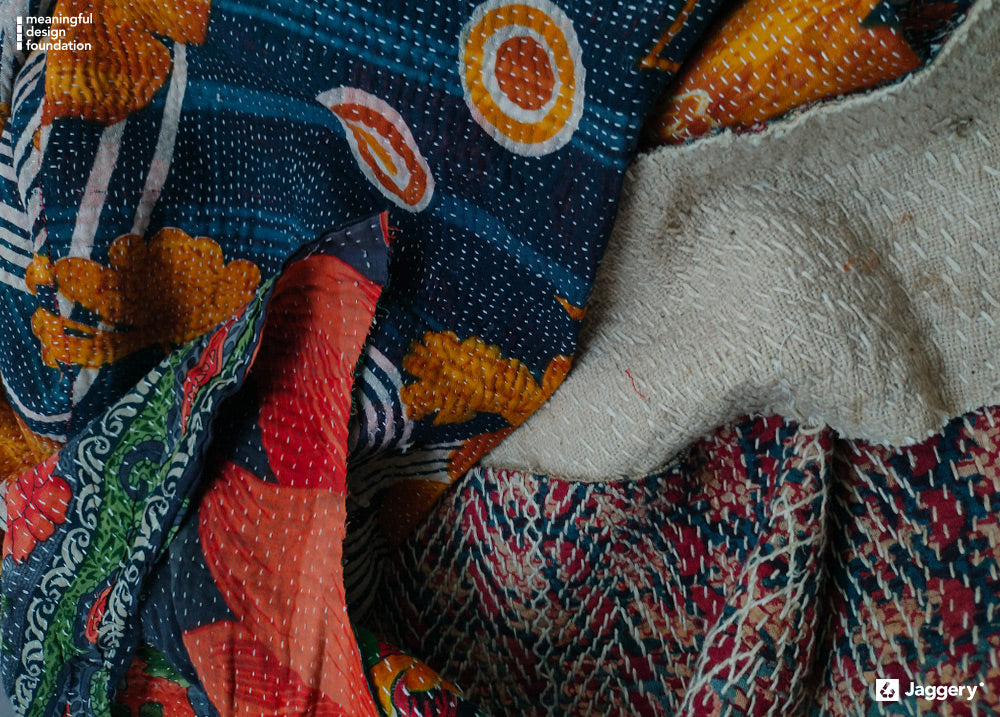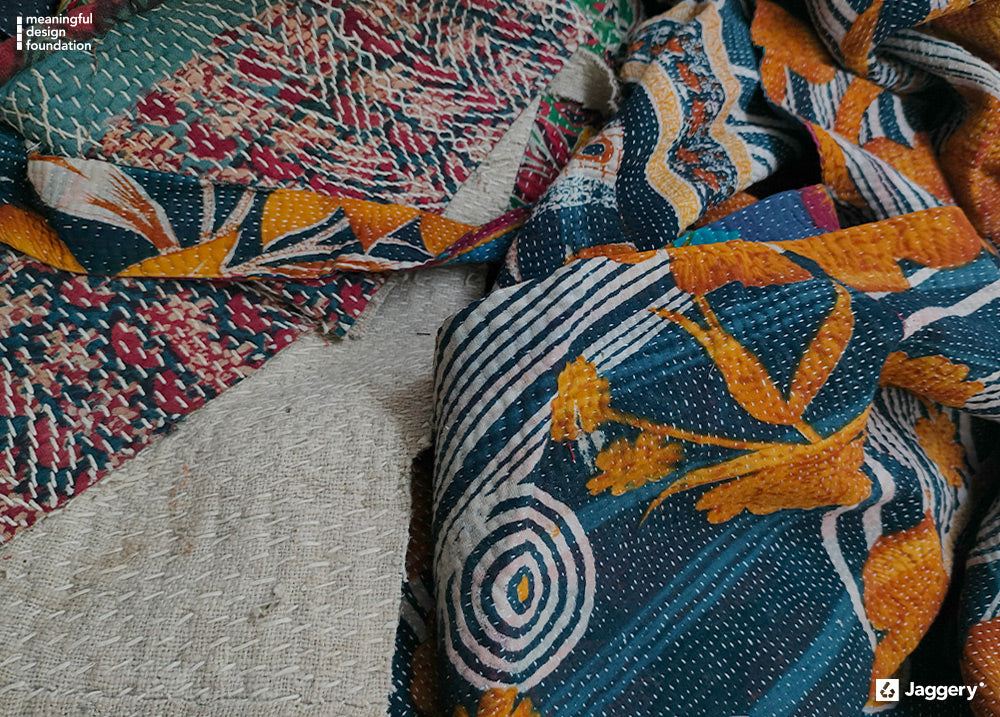 Punar Prayog Hero Materials
Delicate Indian crafts juxtaposed with industrial waste
The Punar Prayog collection is a vibrant fusion of sustainability and cultural heritage.
Punar Prayog Hero Materials
Delicate Indian crafts juxtaposed with industrial waste
We breathe new life into vintage and discarded textiles, especially kantha quilts and pattu drapes, giving them a fresh purpose and meaning.
Punar Prayog Hero Materials
Delicate Indian crafts juxtaposed with industrial waste
Each piece in this collection showcases the artistry of skilled artisans while championing circular fashion, creating a harmonious blend of tradition and innovation.
Punar Prayog Hero Materials
Delicate Indian crafts juxtaposed with industrial waste
Embrace the beauty of this unique collection, where style meets purpose and sustainability is the guiding thread.
Transforming Waste to Value
Past-present comparison of rescued belts with their ecomodern avatars.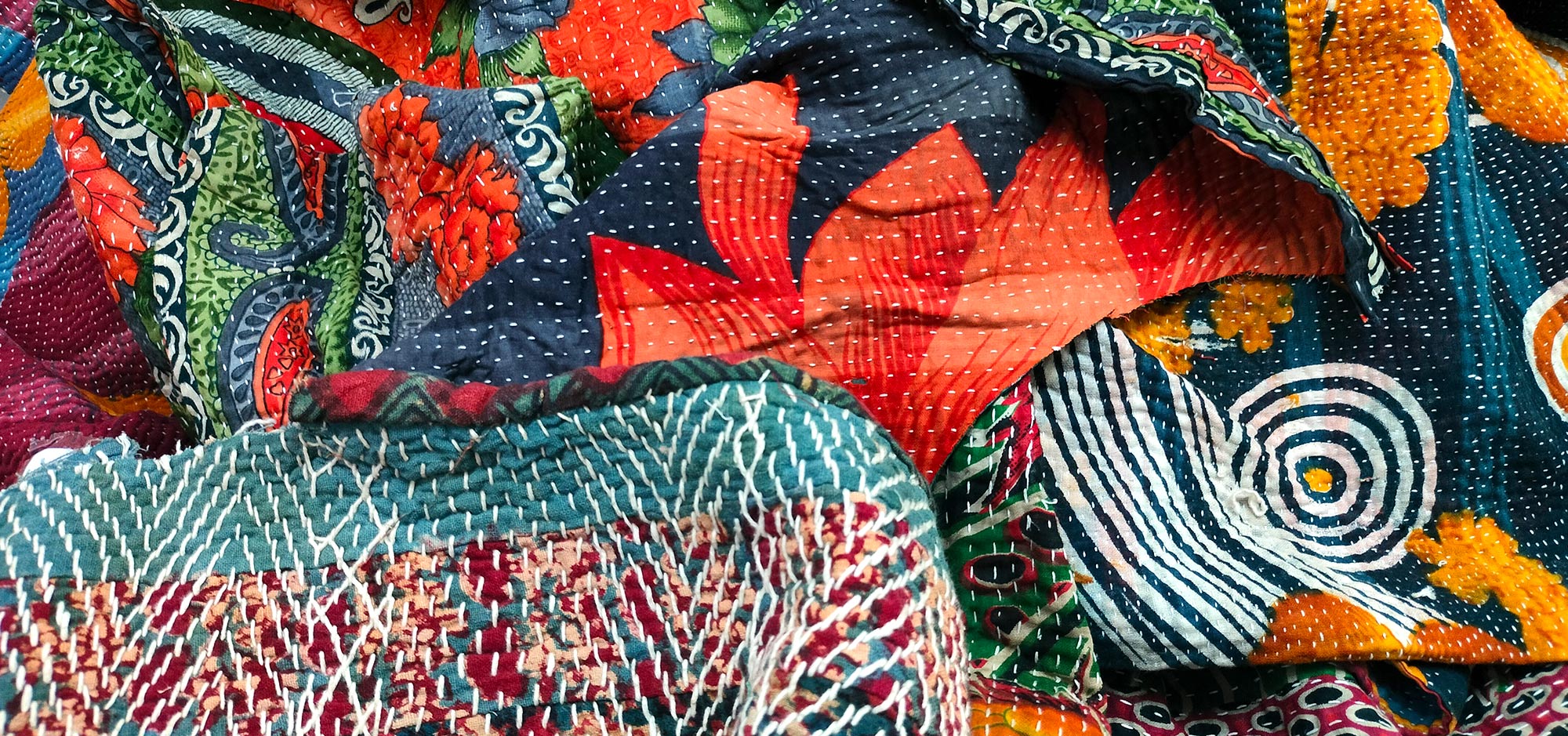 Before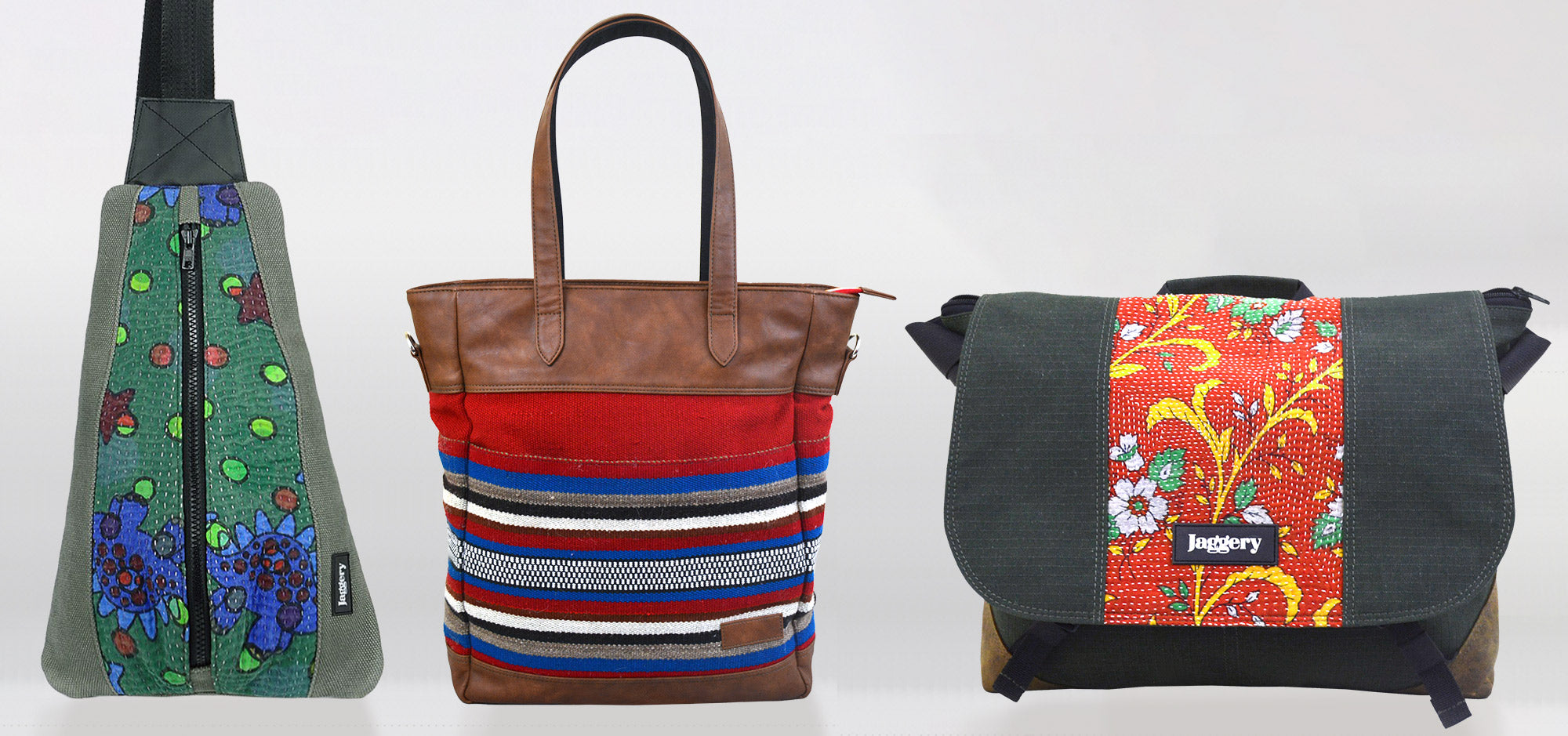 After
FAQs
Have a question ? We are here to help.
How are your products made sustainable?

Our products are made sustainable through upcycling and repurposing materials, embracing circular economy principles, and supporting fair trade practices, ensuring minimal environmental impact and positive social change.
How are your products good for me?

Our products are ethically crafted, sustainable, and of high quality, providing you with unique low carbon footprint choices for your lifestyle needs. By supporting our cause you will reduce waste from entering our landfills and help create employment opportunities for the disadvantaged communities.
How do you calculate the environmental impact of your products?

We calculate our environmental impact through a comprehensive life cycle assessment, considering factors such as raw material sourcing, manufacturing processes, transportation, and end-of-life considerations, to measure carbon emissions, resource consumption, and waste generation.
How do you measure the social impact of your products?

We assess our social impact through a rigorous evaluation that encompasses various aspects, including the livelihoods and well-being of artisans, gender equality and empowerment, community development, and support for marginalized groups. We utilize impact measurement frameworks and collaborate with partners to gather data and track the positive social outcomes generated by our products.
Where can I find your products?

You can find our products on our website and select retail partners who share our commitment to sustainability and ethical practices.
I have a question, how can I contact you?

For any questions or inquiries, please reach out to our customer support team via email or through the contact form on our website, and we will be happy to assist you promptly.